Acumatica Cloud ERP Platform Enhancements to the Management of the Automation Schedule History
For those who are using Automation Schedules in Acumatica Cloud ERP, you need to use the Automation Schedule History Screen in Acumatica 2020 R1, so you can view the history of the schedule executions, review any errors, and delete particular records.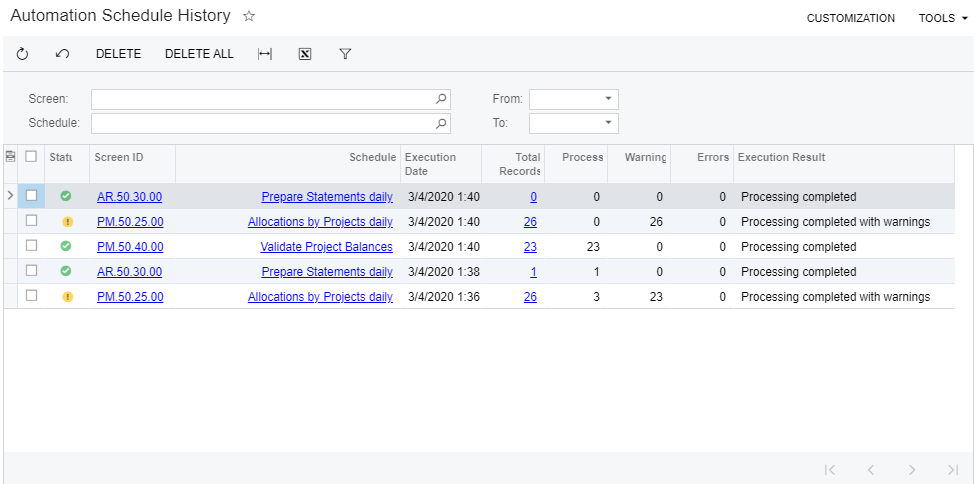 In the Selection area of this form, an Acumatica system administrator can specify settings to limit the displayed records to a particular form, schedule, and period of time to reduce the number of records displayed in the table. To view details about the records related to a schedule execution, a system administrator can click the link in the Total Records column of the particular row.
Contact us if you have any questions or would like more information about the features and enhancements in Acumatica Cloud ERP.