Acumatica Cloud ERP Substitution Lists: New Feature to Import Scenarios for Acumatica 2020 R1
In the latest release of Acumatica 2020 R1, you can now create a substitution list. No more doing VLOOKUPs before the import or using functions to calculate a value.
Now, you can call the Acumatica Substitution List Screen (SM206026) by calling the function within the Import Scenario.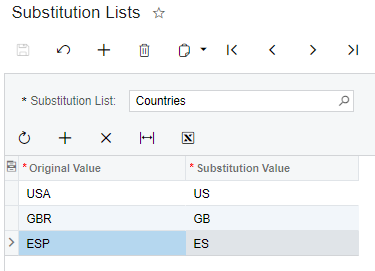 Contact us if you would like the full list of new features and enhancements in Acumatica 2020 R1 release. Visit here For the full Acumatica ERP 2020 R1 Release Notes.