Adding Fees or Surcharges in Sage X3 Based on Customer/Product Price List
In this blog post, we'll review how to setup a fuel surcharge at a detail level by product and customer in Sales Price List and print the amount as an additional Invoicing Element on the Invoice Footer. This process applies to any discount or surcharge fee (for example, quantity break discounts, swell discounts, or freight charges based on weight).
1. Setup an Invoicing Element in Sage X3
Choose Value type = Amount

The Entry Invoicing Elements position can be left at zero. We will not need to enter any Invoicing Element. It's all configured in the price list Customer/Product.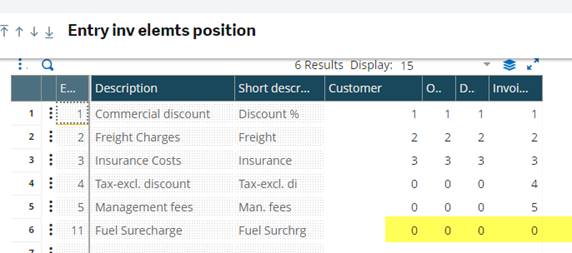 Bookmark Sage Support Resources today!
2. Sales Price Structure
Add a new line in the Sales Price Structure. Leave 'Net price-tax' set to No. Add the Invoicing Element number so it prints on the Invoice Footer.

3. Setup the Sales Price list
Change the Fuel Surcharge to YES , so the field will show in the Sales Order detail line.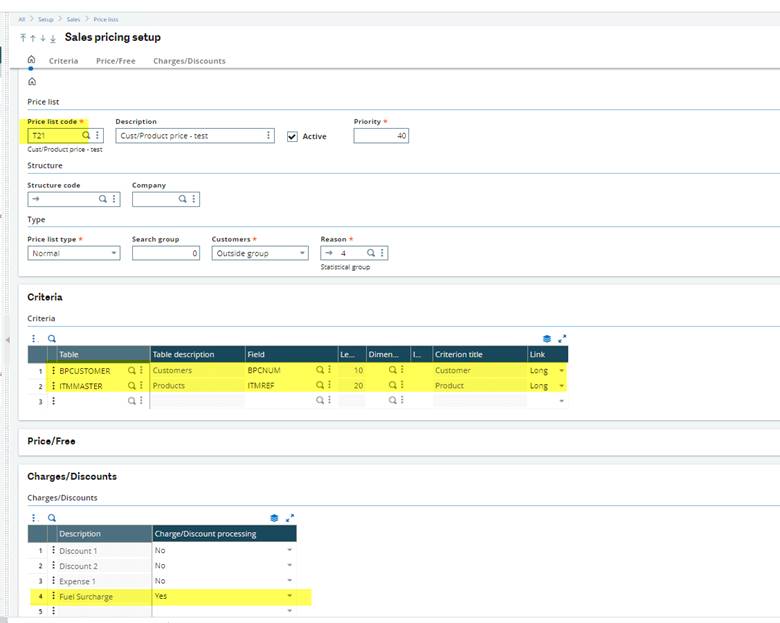 4. Enter or Import the Price and Fuel Surcharge Rate by Customer and Product

5. Enter a New Sales Order
Since customer and product match to the price list entry , the fuel surcharge defaults automatically.


We show the individual rates for fuel surcharge on the detail line. The fuel surcharge total amount prints on the report footer as requested.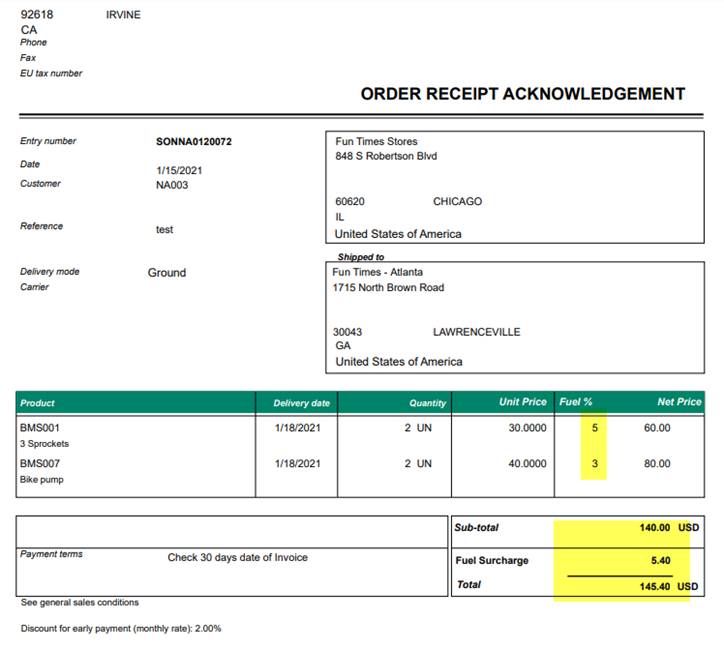 6. Enter Sales Invoice (after delivery created and validated)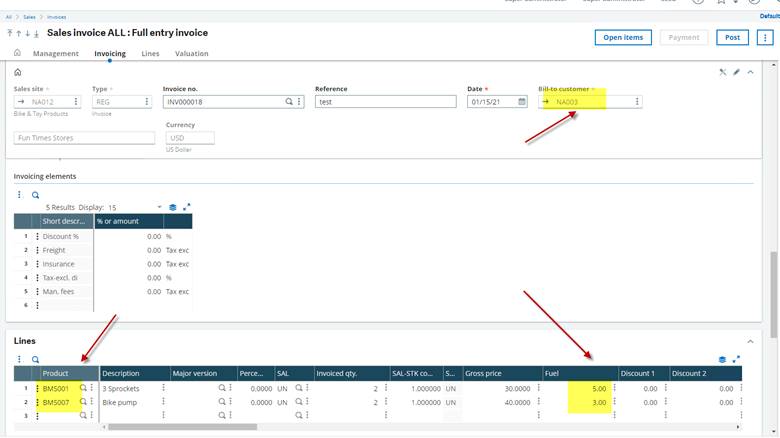 The fuel surcharge prints on the Invoice Footer as designed.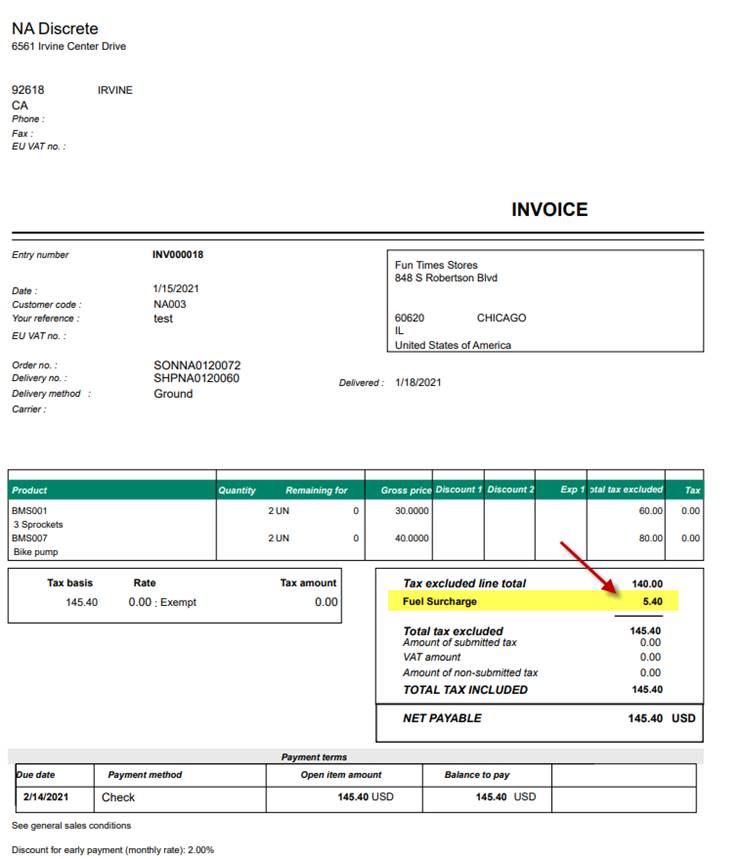 Need more information? Contact us. Our Sage X3 experts are happy to help answer your questions.