Fully Integrated Credit Card Processing with Sage ERP
With Sage Payment Processing powered by Sage Exchange, you can now have the convenience of credit card processing fully integrated with your Sage ERP system, and the peace of mind of knowing that sensitive data is stored in compliance with Payment Card Industry (PCI) requirements.
Sage Exchange is a fully PCI-compliant payment platform that provides you with access to a complete credit card processing solution – Sage Payment Processing.
Sage Payment Processing supports all the required transaction types involved with credit card processing, including pre-authorization of credit card payments, capture of pre-authorized payments, and performance of void or refund transactions.
Your organization can process credit card payments directly from within your Sage ERP Order Entry and Accounts Receivable modules. Fraud prevention features protect you and your customer from unauthorized credit card usage.
Order Entry And Accounts Receivable Integration
You will be able to capture pre-authorizations, authorizations, and payments in Order Entry and Shipment Entry, with the ability to easily void a transaction when necessary. Tight integration with Accounts Receivable allows you to process receipts, prepayments, and miscellaneous receipts using credit card transactions. You also can pay multiple invoices with a single credit card, apply partial credit card payments, and process refunds.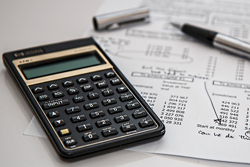 Watch Recorded Webinar – Sage 100 Credit Card Processing
Watch this 30 minute demo and see firsthand how you can simplify your credit card processing needs.
Watch Now
CVV2 And Address Verification Services
Built in Credit Card Verification (CVV2) validation helps verify card authenticity and reduces charge-back fees for e-commerce and mail order purchases. Address verification services add another layer of authentication by comparing the purchaser's billing address with the billing address on record.
Merchant Account Provided
Sage Payment Solutions includes the merchant account needed for credit card processing. Funds collected are automaticity deposited into your existing business bank account.
Online Reporting
Secure online access to all your key transaction information is included for your merchant account. You can increase your operational efficiency with full online reporting, including historical data. Real-time reports allow you to see settled batches, deposit amounts, charge backs, and complete transaction history.
Sage Payment Processing powered by Sage Exchange also includes developer tools. If you have a custom billing program or other specialized add-on to Sage ERP  we can integrate it with Sage Exchange to meet Payment Card Industry-Data Security Standards (PCI-DSS) certification requirements.
Give your Sage ERP Accpac, MAS 90, MAS 200 or MAS 500 account rep a call to discuss the benefits of implementing integrated credit card processing through Sage Payment Processing for your organization.