How to Handle Unapplied Payments in Sage X3
During implementations, our customers often present us with the challenge of handling unapplied payments. On a regular basis, our customer's bank account gets replenished with wire transfers from their customers, which have no references to invoices. Proper accounting practices and bank reconciliation call for entering these payments as soon as they are received.
How can you apply that payment to an invoice after the fact? This step-by-step guide will detail how to handle unapplied payments in Sage X3.
The first step is to enter the wire transfer in the Payment/Receipt entry function and choose the appropriate entry transaction. We will use RECWT for a $1000.00 payment received from customer NA009 ABC Industrial.
We entered the following receipt, making sure we selected the PPRNT (pre-payment receipt) attribute at the line level.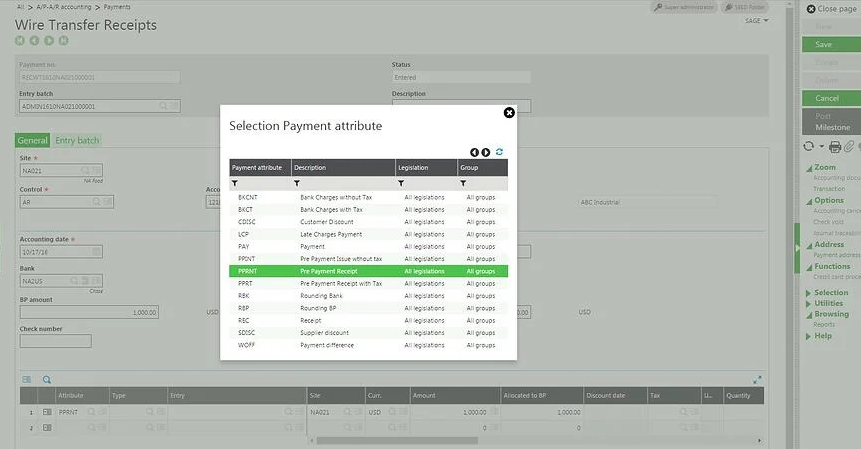 What if, upon further investigation, we learn that Sage X3 invoice number DIR000020 was the invoice that was paid with the previously mentioned payment?


Now that everything is entered and posted in the system, you can go to a dedicated function to apply the payment to the existing invoice. This function is called Customer allocations.


You can now choose to allocate this payment to either an order or an invoice. In this case, let's pick the invoice type and invoice number being paid.


Once done, hit save and a value date screen will show.


You can decide to leave this date the same, or you can change it, then click OK. (In this example, the date is the same.) From there, a log will recap the operation: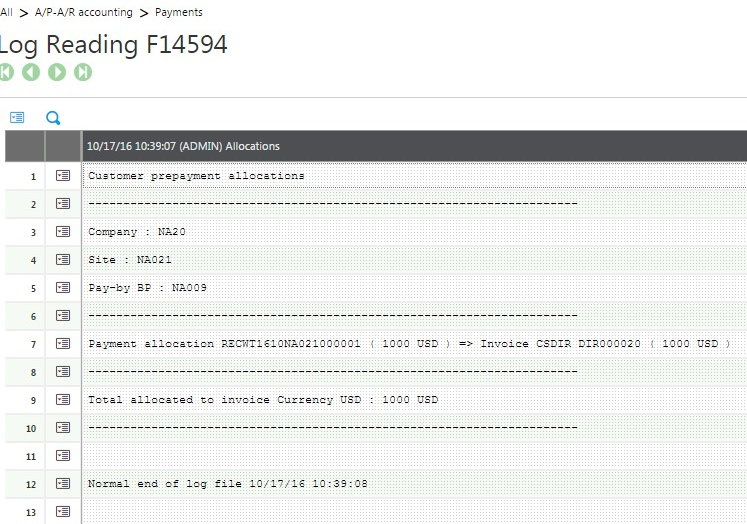 The invoice and the payment were "matched." If you then go to the open items screen for this invoice, it will show as paid – just as expected.


If you only received a partial payment, this would have left the balance open for further application.
Hopefully this blog has helped to explain the process of handling unapplied payments within Sage X3. Using this method will ensure that you stay in compliance with proper accounting practices. If you are encountering similar issues within Sage X3, please contact us; we'd love to help.