It's That Time of Year Again—Budget Season.
Plan Now for a More Successful 2021.
Let's face it, 2020 has been HARD. This time last year, no one was planning for a global pandemic or the havoc it would wreak on our lives—both personally and professionally. And while the pandemic is far from over, we have one big advantage over last year—we know it is here. Which means we can better plan for the ongoing uncertainty.
Part of that planning includes assessing the solutions and software you use to manage your business—to ensure you maximize efficiency and improve productivity. For Sage X3 users, this translates into planning an upgrade to the latest version of Sage X3 and moving to the cloud.
Last week, Net at Work and held a live webinar with Sage, to review the Sage X3 product roadmap. The webinar provided an update on the future direction of the product, what features have been released in 2020, and the exciting new features that are planned for 2021. If you missed the presentation, you can view the recorded webcast here. We know from the attendance and questions asked, that our clients found many reasons to plan for an upgrade next year!
---
---
Exciting New Features Coming to Sage X3
New updated ADC screens for the handheld devices
New Product Introduction module with revision comparisons, prototype management, and release workflow
Web scheduling enhancements including Available to Promise/Capable to Promise
Revenue recognition, progress, milestone, and recurring billing, time sheet enhancements
New cash management features including improved bank reconciliation automation
Bad debts and AR write-offs
Functionality to support IFRS16 Leases
New reports and functionality for simplified VAT and currency management
Use Our Cloud for FREE While You Upgrade
There are undeniable benefits to hosting your Sage X3 in the cloud. Our Cloud at Work hosting for Sage X3 provides enterprise-level hosting technology delivered a SaaS experience—its flexible, scalable and secure. For a limited time, we'll let you use our cloud for FREE while you upgrade!
Benefits of Cloud at Work Hosting for Sage X3: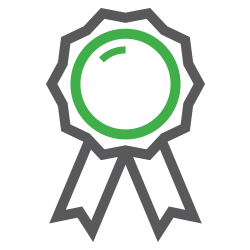 Best in Class: Sage Applications + Cloud Technology
Designed and Managed by the Most Experienced Sage Team in North America
Best-in class application support. Cloud at Work works seamlessly with your solution to fit your specific needs and business processes. Say goodbye to finger pointing between your application & cloud vendors.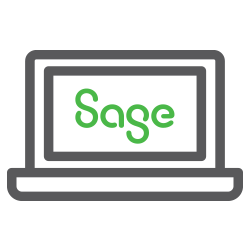 A Sage-focused Cloud Solution
Patches, Fixes, Support & Training Included
When you add the
Sage X3 Xperience Service
, all patches and fixes are included so you can be assured that your Sage X3 is always up-to-date. Plans include health checks, training, ongoing mentoring, and upgrades to keep your users plugged in to all new features and functionality.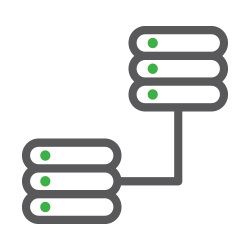 Enterprise Level Technology
A SaaS Experience, Tailored to Fit Your Organization
There is no "window within a window" using Cloud at Work. It looks, feels, and works in a SaaS fashion. Built to fit your needs, there are no limited on integrations or customizations, and with OnDemand licensing you can upgrade your SQL, OS, and MS Office at any time—at no cost.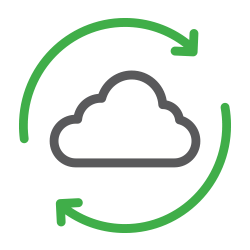 Peace of Mind
Industry-standard Uptime, Monitoring and Ongoing Support
With Cloud at Work, we host your entire production environment in a stable and secure environment with 24x7x365 monitoring and unlimited support tickets through our Cloud at Work support and Sage X3 application Xperience plans.
For more information about upgrading Sage X3 or moving to Cloud at Work and taking advantage of our special offer, please contact us.