Net at Work Ranks on the 2017 Inc. 5000 List of America's Fastest-Growing Private Companies for a Tenth Consecutive Year
We are pleased to announce that for a tenth consecutive year Inc. Magazine ranked Net at Work on its annual list of the nation's fastest-growing private companies – the Inc. 5000.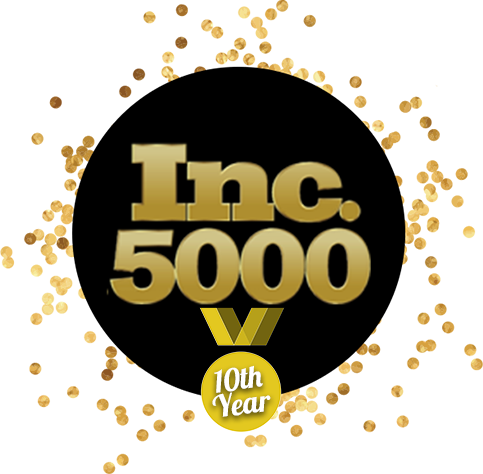 The list represents the most comprehensive look at the most important segment of the economy – America's independent entrepreneurs. Net at Work's inclusion in the 2017 Inc. 5000 list marks the tenth time we have been recognized on this prestigious list, highlighting Net at Work's consistently high growth and achievements.
The Inc. 5000 is the most persuasive evidence I know that the American Dream is still alive," says Inc. President and Editor-In-Chief Eric Schurenberg. "The founders and CEOs of the Inc. 5000 tell us they think determination, risk taking, and vision were the keys to their success, and I believe them."
As always, we recognize that this accomplishment is the result of a collective effort and we thank the entire Net at Work team, our clients, and partners for contributing to our success.
Complete results of the Inc. 5000, including company profiles and an interactive database that can be sorted by industry, region, and other criteria, can be found at Inc.com/5000.