Employer Solutions / HRMS Newsletter – August 2020
Keeping You Up-To-Date With Information About Employer Solutions / HRMS
Can Your HR Software Meet the Demands of COVID-19?
By: Net at Work Team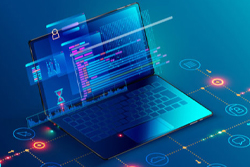 As companies continue to navigate the crisis conditions of COVID-19, HR leaders have tough decisions to make about how to manage the workforce, support remote teams and keep processes running smoothly.
Depending on your industry and your business circumstances, you might be facing layoffs, team restructuring, technology issues, or even an increased demand for workers in some cases. Payroll and paid leave processes have had to change quickly to accommodate tax credits, small business loans, and new federal legislation. And that means your technology infrastructure has had to change, too.
Upcoming Live Webinar:
Can your HCM System Meet the Demands of COVID-19?
Date:
August 14
Our Net at Work Employer Solutions Team has found that flexible response to these changes has been crucial to giving our customers the support they need.
We understood early on that our customers needed information and answers as to how to best respond to the COV-19 crisis. The Employer Solutions team created a webinar series and an informational bulletin which were designed to help our customers and the HR community to create their own strategy to move forward through the crisis. Later, our Team evolved these informational resources to help our customers to create solutions as to how to grow through the changing business environment.
Upcoming Live Webinar:
Can your HCM System Meet the Demands of COVID-19?
Date:
September 17
Net at Work's Employer Solutions Team is ramping up its support for clients who are juggling the new demands and compliance guidelines of COVID-19. The Employer Solutions Team is helping our customers unleash their potential through technology.  As our customers are moving forward through this crisis and trying to get back to normal business operations, our customers are asking the following questions and seeking solutions through their technology:
What are the most important HR technology pieces companies need to support a remote workforce?
How does HR software handle new guidelines like paid leave, sick leave, and the Payroll Protection Act?
Does our software have the necessary functionality to support compliance with FFCRA and PPP?
What are the biggest pain points companies face with regard to remote technology?
What are HR software companies doing to help companies that may be struggling in light of COVID-19?
How can my HR software help get remote employees back to work when it is time?