Employer Solutions / HRMS Newsletter – August 2020
Keeping You Up-To-Date With Information About Employer Solutions / HRMS
Employer Solutions Client Spotlight: Hope Enterprises
By: Net at Work Team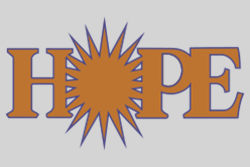 Hope Enterprises Offers Support to People with disABILITIES.
Hope Enterprises serves north-central Pennsylvania with a full range of services for individuals with intellectual disABILITIES.  From infancy through advanced age, families look to Hope for engaging and special services that facilitate development and enhance the quality of life for each person they serve.
In its almost 70 year history, Hope enterprises has grown and expanded it services to include a Children's Campus, residential homes, home and community services and an employment program, Maxworx.  With that growth in services and locations came a corresponding growth in the skills and abilities Hope Enterprise need to attract and retain in their employees.  For many years, Hope had utilized a collection of paper forms, a server-based software program for HR and payroll and manual processes.  When it became obvious that a change was needed, Hope Enterprises turned to their trusted advisors, Net at Work.
Upcoming Live Webinar:
How Behavioral Health Facilities are Using HR Technology to Build Engaged Employees
Date:
September 10
Cheryl Yoxheimer, Vice President of HR for Hope Enterprises, recently shared the changes she has initiated at Hope to improve her Human Capital Management (HCM) function.  Cheryl and her team are implementing an entirely new system, Criterion HCM, to address the needs of her employees so that they can better serve Hope Enterprise clients.  Criterion will combine HR, Payroll, Recruiting, Performance and Talent Management and Timekeeping into a single unified system deployed in the cloud.
One of the first things Cheryl discussed was the specific need to be in contact with employees who were working from their homes during the COVID-19 pandemic.  Criterion eliminates the paper timekeeping records that were in use previously.  Replacing paper timesheets with a web-based timekeeping system means that at-home workers can communicate their schedules, time off requests and time worked directly with their supervisors for approval and to payroll for processing without coming into the office or handling documents.
However, Cheryl pointed out that Hope had been looking for a way to get rid of their paper forms for some time.  Most of their employees are working off-campus in one of the organization's residential facilities or in client's homes.  Being able to communicate with employees via a web-browser or the Criterion phone app was very important to the team.
Even routine communication between departments has improved since using Criterion.  As a behavioral health care provider, Hope Enterprises and their employees are subject to rigorous training requirements.  In the past, the Training department was not aware when an employee had been terminated or rehired.  That might mean that new employees were not fully certified or rehired employees already had training that did not need to be repeated.  Now Training has full visibility into the employee population and their training needs.  They also have the tools to create and track training events, including periodic renewal dates and be alerted with licenses or certifications are about to expire.
Situational awareness and experience make the difference when implementing a new system.  Cheryl was delighted that the Net at Work consultants came into the implementation with an understanding of the specific needs of a behavioral health provider and were able to quickly craft a solution that met Hope Enterprises' needs.  From the very start of the implementation, Cheryl found the Net at Work team organized and methodical in the process.  Everybody on the Hope team was kept in the loop, assigned tasks and assisted by the consultants.  One of the byproducts of the implementation process, Cheryl noted, was that her HR and Payroll teams "gelled" into a cohesive unit working together to implement the new system.  She feels the shared experience will have lasting benefits in how her departments work together.
Since Hope Enterprises, and many similar organizations are funded through State governments, they are not able to offer the higher salaries the private sector can.  Moreover, individuals working with children and special needs clients have to be further vetted before being employed, reducing the pool of good candidates even further.  In this kind of employment environment, being able to attract and engage employees is critical.  Criterion allows Cheryl and her team to have the tools they need to need to manage paid time off programs effectively – an important benefit for employees of non-profits.  Criterion gives ways for supervisors and employees to share experiences, resources and accomplishments in a social media feed.  For Millennials and Gen-Z employees, cloud-based access to their pay stubs, schedules, benefits and other aspects of their employment is just a given.
Cheryl shared one specific example of how Criterion has improved Hope Enterprises and their relationship with their employees.  Staff at Hope Enterprises are paid on a bi-weekly basis.  For many years, the pay that they received was on a three week hold back.  In other words, because of outdated and manual systems, the Payroll department was not able to pay in time.  Effectively, Payroll needed an extra week just to process the previous pay period.  With the introduction of the new system, Payroll has been able to reduce the hold back to the standard two weeks.  This means that if employees have overtime or other special payments, they are receiving those payments a week earlier.  And for families that are living from paycheck to paycheck that is significant.
For more information about Hope Enterprises and the good work that they do, you can reach them at their website https://www.hopeability.org/ .  For information about services in your area, just google.
For more information about Criterion HCM and the other solutions Net at Work offers that can unleash your business to grow and thrive, visit our website,  follow us on social media, drop us an email at employersolutions@netatwork.com or call us 800-719-3307.