Employer Solutions / HRMS Newsletter – August 2020
Keeping You Up-To-Date With Information About Employer Solutions / HRMS
From the Desk of the Employer Solutions Practice Director
By: Mark Dresser, Employer Solutions Practice Director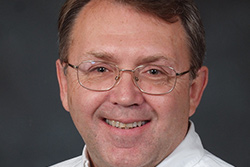 Several years ago, my oldest son started a new business. Like all new businesses he faced many challenges during those initial years. He is still facing many of the same challenges as well as new ones never seen before. This is true for businesses across the spectrum.
This year human resource professionals and their respective businesses have faced challenges that no one would have ever expected. HR professionals have had to be more strategic and provide more leadership in order to help their organization adapt to these changing times.
HCM solutions and technology alone is not enough. Our customers have found they need technology plus Net at Work's expertise, at every level and at every stage, to keep their human resources software modern and adaptable. The Net at Work Employer Solutions Team has been dedicated to helping our customers meet the challenges they have faced this year. Our Team initially developed a COVID-19 webinar series along with a bulletin to help our customers comply with the legislation covering COVID-19 plus other issues. After offering those webinars for several months the Team's webinars have evolved more to a workflow webinar series helping our customers create strategies to grow and prosper with more of a remote workforce. We hope that the Employer Solutions Team has helped our customers unleash the potential of their technology to better support their respective organizations—that is our goal.
Our Employer Solutions Team is positioned to help our customers unleash their HR technology in four key areas:
People – how HR tech can enhance the employee experience.
Data – how data from HR tech can transform our customers business.
Support – how support from Net at Work's Employer Solution Team and HelpDesk can assist with essential business functions, including compliance.
Growth – how HR tech can help our customers, their leaders, and employees grow and respond to change.
The Employer Solutions resources and services will constantly evolve to meet the changing needs of our customers – that is our commitment.