Employer Solutions / HRMS Newsletter – January 2018
Keeping You Up-To-Date With Information About Employer Solutions / HRMS
From the Desk of the Employer Solutions Practice Director
By: Mark Dresser, Employer Solutions Practice Director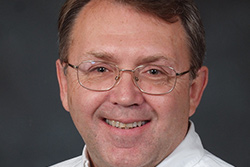 As a former HR Director and owner of my own business before joining Net at Work, I see the many challenges facing our Net at Work customers as we enter this new year. I cannot remember a time in which businesses have faced the same level of challenges and risks as they face today with tax reform, compliance issues, finding the best talent, and the competition within the market place.
As I've mentioned in past newsletter issues, Net at Work and specifically the Employer Solutions Practice is committed to assisting our customers meet these challenges. As the legendary basketball coach Pat Riley once said:
"There are only two options regarding commitment. You're either IN or you're OUT. There is no such thing as life in-between."
With that said, we are committed to being All-In to assist our customers. Our Account Executives and Consultants are there to help our customers take advantage of the many resources that we've developed to meet the changing needs of our customers. They are also seeking the input of our customers as to how we can evolve or add new resources to better meet our customers' needs.
The current resources for our customers include:
Net at Work's Professional Services Group – Net at Work continues to add experienced HR and payroll folks to our consulting team. Our cadre of consultants is one of the largest groups of experienced HRMS consultants.
Employer Solutions Help Desk – Net at Work continues to improve the Help Desk which is dedicated to providing quick customer response to questions and issues as they arise.
HRMS solutions – Net at Work Employer Solutions continues to support the Sage HRMS (Abra) solution and we have added several cloud HRMS solutions so that we can meet the changing needs of our customers.
Monthly webinars and weekly Lunch & Learns – Net at Work continues to offer a number of free webinars to educate our customers on issues and provide assistance on how to maximize the use of their HRMS solution. We also offer weekly Lunch & Learn educational sessions.
These are but a few of the resources the Net at Work Employer Solutions Practice offers to our customers so that you can better meet your business needs. We are committed to be All-In.
We welcome input from you as to how we can better support your needs. Thank you.