Employer Solutions / HRMS Newsletter – January 2020
Keeping You Up-To-Date With Information About Employer Solutions / HRMS
Abra Suite End of Life: Where to Next?
By: Net at Work Team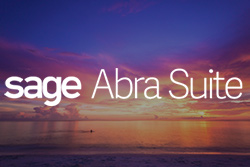 In the last newsletter, we discussed Sage's announcement that Abra Suite would no longer be supported after the third quarter of 2020.  For current Abra Suite users, this means that they must have migrated to another solution by the end of the 4th quarter of 2020, since there will be no year-end update.  Without the year end update, users, customers will not be able to process W-2s or ACA reporting in 2021.  So, where does that leave Abra Suite customers?
On-Premise Solutions Still a Viable Option
Over the last eight years, Net at Work has been migrating Abra Suite customers and new sales to Sage HRMS.  For customers who prefer having their data on their own servers, Sage HRMS has proven itself to be the logical next step for Abra Suite users.
Sage HRMS is built on Microsoft SQL server technology and has enjoyed regular upgrades from Sage.  New functionality including an updated user interface, greater functionality and most importantly a new payroll engine have all been added to Sage HRMS.  Abra Suite, on the other hand, has been in 'maintenance mode' for several years, with only required tax and reporting updates released by Sage.
Net at Work has worked with hundreds of customers to guide them through the migration process, utilizing SQL technology to fine tune the data migration and payroll setup steps.  Customers have found the detailed, data-centric approach of Sage HRMS payroll to be very valuable to balancing and reporting.  Even HR users have benefited from removal of time-consuming database maintenance steps that often kept them out of Abra Suite entirely while payroll was being processed.
Upcoming Live Webinar:
Risk-Free Migration to Sage HRMS
Date:
February 6
On-Premise – in the Cloud
Almost two years ago, Net at Work launched its own hosting service.  With state-of-the-art hosting options, including disaster recovery and +1 redundancies, Cloud at Work has provided a solution for customers who want to keep the advantages of an on-premise solution like Sage HRMS, but want to unburden their IT staff from supporting and upgrading equipment onsite.
Cloud at Work additionally provides a secure site location for Employee Self-Service, Online forms (HR Actions) and recruiting without compromising an organization's on-premise network.
Time to Move to a Cloud Solution?
The end of life for Sage Abra Suite provides a great opportunity for organizations to consider moving their HR and payroll to the cloud.  Cloud providers like Criterion HCM provide hyper-secure solutions accessible anywhere where the internet is available.  Employees, supervisors and administrators can take advantage of cloud access to their data without giving up control to a payroll provider.  Or they can choose to integrate check distribution and tax filing into their cloud solution for a full-service model.
Upcoming Live Webinar:
Secure and Affordable Cloud-based Human Capital Management
Date:
February 20
Net at Work has collaborated closely with the Criterion HCM publisher to develop faster data conversion tools, making the migration process to the cloud easier than ever.  Net at Work clients can take advantage of price guarantees that lock in the per employee per month price for the life of the contract (no hidden jumps in cost after two or three years).  Moreover, growing companies can take advantage of the Net at Work Full Suite price guarantee – implement all of the Criterion focus areas and not only will we lock in the price per employee, but we will additionally lock in the total cost for the life of the contract – if your company experiences growth in employee numbers, the total cost for Criterion HCM will not go up.
Deadline for a Decision is Now
Net at Work consultants are already scheduling migrations well into 2020.  Sage Abra Suite customers must decide on what direction they will go by April 15, 2020 at the latest to assure that their migration will take place before the September 30, 2020 last update.
For more information on how Net at Work can assist your organization, contact your Net at Work Account Manager or sales@netatwork.com for more information.