Employer Solutions / HRMS Newsletter – March 2017
Keeping You Up-To-Date With Information About Employer Solutions / HRMS
Employer Solutions Employee Spotlight
By: Net at Work Team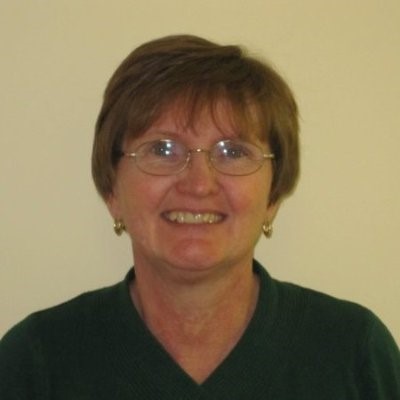 An Interview with Suzanne Ermatinger, Senior Business Analyst/Consultant
Sue Ermatinger graduated from Towson University with a degree in Spanish Language Teacher Education and began her work life as a teacher.  Since 1989, however she has worked in the HRMS field, beginning as an HRIS specialist for AL Pharma Barre International.  Since 2000 she has consulted with Sage HRMS\Abra Suite clients in the Baltimore MD area and throughout the country. In May, 2016, Sue joined the Net at Work Employer Solutions practice as a Senior Business Analyst/Consultant as part of the merger with Dresser & Associates, Inc.
Key to Consulting?
I began by asking Sue what she felt was the most important skill for a consultant. Actively listening to clients to determine what their issues are before proposing solutions, she said.  According to Sue, sometimes that means discussing the pro and cons of an issue but making no change.  Recently she worked with a nursing home client who was concerned with shift differentials and FLSA calculations.   Sue brought her experience working with other similar organizations and her own experience as an HR professional to the conversation.  In the end, the client decided to look more closely at using overtime instead of shift differentials.  Having someone who could offer them insights into both options helped them to see Sue as a more than a consultant but a trusted advisor.
Queen of Crystal Reports
Sue told me she loves to train employees and as part of our Employer Solutions/ HRMS Training Center , Sue will be leading the training on Sage HRMS Introductory Training, offered next on April 6th.  She will be going into detail on all aspects of the Core HRMS plus bringing her own experience and that of her clients to the training.
Sue has another skill that is very much in demand as our lead consultant on Crystal Reporting.  She has written hundreds of reports against the Sage HRMS database, but also has experience with other databases, including Sage 100 and Great Plains.
What would surprise your client's to learn about you?
Sue told me she likes to sing and is a member of her church choir.  She also revealed a love of murder mysteries and crime scene shows.  (Cue the Law and Order   'dun dun' .)
Favorite meal when and where?
"Anything with pasta and I would like to have dinner with Eleanor Roosevelt", she told me.  Why Mrs. Roosevelt?  "She is a fellow Libran, had a rocky marriage and overcame obstacles to make her place in the world. " she said.   I asked if Sue cooks herself and she said that she did.  She revealed that her and her son's favorite was a very simple recipe from when she was first married. "I got the recipe from a pork and beans can, it is a sort of mac and cheese, with chili and ground beef.  Quick, easy, comfort food."  It sounds like a perfect meal from a steady hand like Sue.