Employer Solutions / HRMS Newsletter – March 2017
Keeping You Up-To-Date With Information About Employer Solutions / HRMS
From the Desk of the Employer Solutions Practice Director
By: Mark Dresser, Employer Solutions Practice Director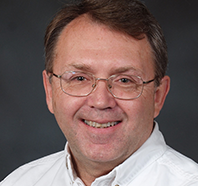 Now that year-end challenges are behind us it is time to re-focus.  One topic that is always on the forefront is the nature of our workforce.  Today's changing workforce is influencing the way companies do business, suggesting that workforce stability will be an employer's competitive edge.
Employers who want to be in business – successfully – five years from now must begin to do things differently. The entire employment environment is changing and employers and the way companies do business and interact with their employees must change. Learning how to create a positive culture for the Gen X, then the Gen Y, then the millennials, and now the Gen Z is that challenge that will give companies a competitive edge.
Culture is the key to attracting and retaining the new and ever changing workforce. Communications, listening to what the needs and wants of these different worker groups are and creating a culture that can adapt to the mixed generational needs will be the difference whether or not you're your company can thrive and grow given the challenges.
"I'd say handling people is the most important thing you can do as a coach. I've found every time I've gotten into trouble with a player, it's because I wasn't talking to him enough."
Lou Holtz
At Net at Work we are trying to adapt to these changes in the way we communicate, the way we deliver services, and the solutions we support. We've begun to utilize a greater variety of vehicles to deliver information and provide training with the needs of our customers' staff in mind.
In addition, our HRMS solutions also address these changes. While we will continue to support the traditional on-premise solution (Sage HRMS), we've also added a cloud HRMS solution that will address the needs of our customers and prospects as their preferences change.
Below are several new approaches we have taken to more effectively communicate with our customers:
HRMS User Group Meetings (Dates TBD)
We realize we need to change to adapt to the changing needs of our customers. Our aim is to always strive to exceed our customers' expectations. We will do this one step at a time. Feel free to let us know how we are doing!