Employer Solutions / HRMS Newsletter – March 2018
Keeping You Up-To-Date With Information About Employer Solutions / HRMS
Making the Move from Abra Suite
By: Net at Work Team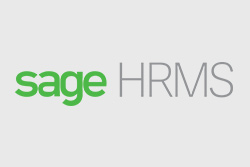 End of Life?
For over thirty years, HR and Payroll users have relied on Abra to provide a solid on-premise solution for their HR needs.  Developed using the leading database solution at the time, FoxPro – later Visual FoxPro, Abra Suite has been the leading solution for users who want the maximum control over their data and lower total cost of ownership. However, in the everchanging world of technology, Visual FoxPro has been superseded by other technologies – notably SQL.
Support for Visual FoxPro ended in 2015 and continued support in future Windows versions is problematic.  Moreover, individuals who can provide technical support for Abra Suite are becoming harder and harder to find.  Here at Net at Work our average tenure is over 12 years and we have several consultants who have been working with Abra Suite for over 20 years. At Sage, however, Abra Suite is very much in a maintenance mode only with limited support.
Forward looking organizations are planning for and implementing migrations to newer systems.  Net at Work Employer Solutions can help.
On-Premise Solution
With Sage HRMS 2012, Sage introduced a full featured on-premise solution for Abra Suite users looking to move to a more robust, fully supported HR and Payroll system.  Sage HRMS 2017 is built on Microsoft SQL, giving IT departments the industry standard database solution they want to support.  SQL is more secure than Visual FoxPro and does not have the inherent database limitations of the older technology.
Sage HRMS 2017 builds on the best aspects of Abra Suite, including the Best-Of-Breed approach.  Many Abra Suite users have expanded their functionality over the years by adding recruiting, online forms, employee self-service and many other add-ons. These add-ons can easily be repointed to the new SQL versions of the Sage HRMS databases, making the transition to Sage HRMS easier.
Net at Work is the number one provider of Sage HRMS migrations in North America with hundreds of migrations already performed.
Cloud Solutions
What about cloud solutions?  Many organizations are looking to moving their software to the Internet, commonly referred to as 'The Cloud'.  Internet storage and deployment of software programs offer many advantages to HR users and Net at Work Employer Solutions offers HRMS cloud solutions for every budget and need.
One of the primary reasons to move to the cloud is to reduce IT costs.  Both hardware and IT staff support can be reduced by moving computing to the Internet.  Organizations no longer need to make large capital investments in purchasing and maintaining software programs and required server technology.
Watch Recorded Webinar:
Should I Migrate to the SQL Sage HRMS Version?