Employer Solutions / HRMS Newsletter – March 2020
Keeping You Up-To-Date With Information About Employer Solutions / HRMS
Long-Term Customer Reflects on 20+ Years of Trusted Collaboration with Net at Work Product Experts
By: Net at Work Team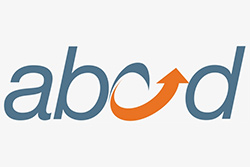 An Interview with Action for Boston Community Development
ABCD is a non-profit human services organization that provides low-income residents in the Greater Boston region with the tools and resources needed to transition from poverty to stability and from stability to success.  ABCD was established in 1962 as part of a Ford Foundation demonstration project. Subsequently, ABCD was federally designated the anti-poverty community action agency for Boston under the Economic Opportunity Act.
Such community action agencies provide services, assistance and other activities "of sufficient scope and size to help improve human performance, motivation and productivity or better the conditions under which people live, learn and work."  Last year, over 100,000 low-income residents and 90,000 households were served by over 1000 employees and volunteers working for ABCD.
A Long-Term Trusted Relationship
ABCD has been a Sage HRMS – and before that Abra Suite user since 1997. As clients of Dresser & Associates now Net at Work, there has developed a long-term level of trust between ABCD staff and their Account Manager and consulting team.  The way hasn't always been easy, but Net at Work has created an honest, committed relationship with ABCD as their trusted advisor.
Part of what makes Net at Work's consulting so valuable to the team at ABCD, according to CFO Marjorie Lombard, is the experience in nonprofit finances and the special situation of a nonprofit employer the consulting team brings.  Having 'walked in her shoes', our consultants understand the particular needs of nonprofit fund accounting and the impact that has on payroll labor allocation. Marjorie looks to our team for advice on decisions she has to make related to payroll and HR knowing that our consultants know their own product and its capabilities and understand how to apply them to her particular needs.
Problem Solvers and Promise Keepers
During the initial implementation and rollout of Abra Suite in the late '90's,  there were often times when issues came up that required 'out of the box' thinking.  Working with ABCD's skilled IT team, our consultants designed solutions to issues like time off administration and comp time calculations that exceeded the ability of Abra Suite at that time.  Our consultants worked closely to bring in trusted third party options to augment the core Abra capabilities and provide project management and oversite during their implementation.
ABCD was an early adopter of Sage HRMS and its SQL technology in 2012.  In order for the ABCD team to have a thorough grounding in this new product line, we arranged for key members of the ABCD Finance, HR and ITS staffs to fly down to Sage's headquarters in St. Petersburg, Florida to meet with the Sage engineers and technical support staff face-to-face.  Ultimately, the ABCD staff continued to work with Sage engineers remotely and the Sage HRMS Product Manager at the time came up to visit ABCD several times at our insistence to make sure that the migration was successful.
Collaborator in ABCD's Success
Throughout the last eight years, Net at Work consultants have continued to work closely to assist ABCD as it has grown and changed.  For many years now, ABCD has provided an employment program to Boston youth that requires the hiring of hundreds – and some years, thousands – of short-term employees into the system.  In conjunction with ABCD IT Services programming, our consultants have worked to ensure that these young people for whom this is often the first time as employees have an outstanding experience.
Beginning in 2019, for instance, our consultants worked with Finance to offer these "Summerworks" employees pay cards, eliminating the need to carry around – and possibly lose- a paper check. These "Gen-Z" employees took to the pay cards with ease and pointed the way to extending the option to other ABCD employees, including the Foster Grandparent Program.
Recently, our consultants have been working with ABCD staff to address the need to collect the Massachusetts Family and Medical Leave taxes from providers of services to the Child Care Choices of Boston program of ABCD.  This issue is complicated by the fact that the child care providers are either other programs or individuals providing services.  They are not traditional employees and are treated as sub-contractors for payment purposes.  It took some 'out of the box' thinking and a high level of trust by all parties to come up with a solution to this issue.
Based the Net at Work's consultant experience, commitment and honesty, along with a healthy dose of trust on the part of ABCD Finance, a solution was created and deployed in January.  It represents just the most recent of a long line of projects ABCD has undertaken with their trusted advisors at Net at Work.
To find out more about how your company can benefit from the experience of working with an Employer Solutions consultant, speak with your Net at Work Account Manager or contact the Employer Solutions practice of Net at Work.
For more information about Action for Boston Community Development and their programs in the Greater Boston area, you can visit their website at https://bostonabcd.org/ .