Employer Solutions / HRMS Newsletter – November 2016
Keeping You Up-To-Date With Information About Employer Solutions / HRMS
Employer Solutions Employee Spotlight
By: Net at Work Team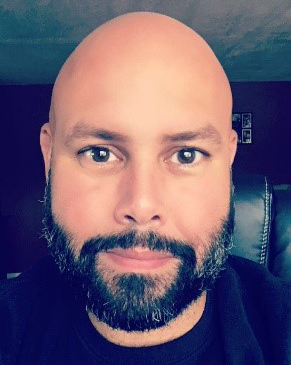 An Interview with Daniel Martinez, Account Manager
Just the Facts
Daniel Martinez came to Net at Work over the Summer as one of our Account Managers.   I began by asking Danny to tell me a little bit about himself.
"My name is Daniel Martinez and I was born and raised in the boroughs of New York City. I attended CUNY York College and studied Business Management/ Administration & Economics.
Youngest of four boys and the uncle to 8 beautiful nieces and nephews which I mentor all the time. I ventured to Florida from NYC in 2005 and worked in several accounting manager and ADP payroll positions.
Prior to joining Net at Work I was employed at Sage Software as a Support Analyst where I was trained and certified on Abra, HRMS and many integrated products. I was then promoted to a Customer Care Rep for HRMS Sales where I handled the Eastern & Central Territories for SBC Support Renewal Campaigns. In those 7 years, I became an HR, Payroll & Sales professional which also allowed me to incorporate my many years of accounting experience. I have a strong background in HRIS support, HR Compliance and Payroll Balancing. Call me crazy but I love to find and correct discrepancies."
Above and Beyond
Danny brings a unique combination of accounting, technical support and sales experience to his work with our clients.  I asked him about his experiences supporting clients while at Sage.  He told me about an incident a few years ago when a client called in.  Their payroll server had crashed, they had no IT support and it was one of the last Fridays of the year.  Danny jumped into action, remoting into the client's temporary server, transferring and installing Abra Suite.  A backup of their data was found and with Danny's assistance, the client was able to restore their data, process their final check and get out their required magnet media. "I was on the line with them until after midnight that night," Danny told me.
What would surprise our clients to find out about you?
"I think that they would be surprised to find out that I live in Florida and I love any outdoor activities having to do with boats and the water", Danny told me, "and that I work from my home."
Favorite Meal and with Whom?
"Definitely anything Italian.  Even though I am Puerto Rican, I love food from the north of Italy . . .  or the south for that matter."  And who would it be with?  "My Great Grandmother, Carlina," Danny told me. "I would love to catch up with her."  Danny told me about visiting his Great Grandmother in Washington Heights when he was growing up in Queens and how she would take him out to the street fairs and markets of that area of New York.
One of the Family
Family is obviously very important to Danny and we are glad to have him in our Net at Work family. I will let him have the final word:
"My main goal every day is to make certain that the customer is satisfied and that we have open communication. This is where the trust is created. I always loved the saying "treat it as if it was your own" and you will see how people cherish this."