Employer Solutions / HRMS Newsletter – November 2016
Keeping You Up-To-Date With Information About Employer Solutions / HRMS
From the Desk of the Employer Solutions Practice Director
By: Mark Dresser, Employer Solutions Practice Director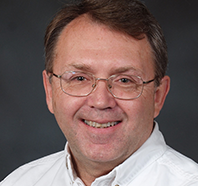 I've just passed my six-month mark at Net at Work.  We merged the Dresser & Associates team with that of the Net at Work Employer Solutions team in May and we have been working to create an even better team.

Most recently we brought the entire team together at one of our customer's sites for a two-day team meeting (see picture below of our Employer Solutions team).  The make-up of the team is exceptional with nine very experienced consultants (including one being the project manager), five account executives that provide customer support and service, plus the assistance of two support staff.
Our mission for the two-day meeting was to determine how we could become an even more effective team and continue to strive to exceed our customers' expectations.  Our goal is to become our customers' trusted advisor.  To accomplish that we realized we need to always add value to our customers.
"Strive not to be a success but rather to be of value."
–Albert Einstein
One of the main points that came out of our meeting was that we needed to more effectively communicate with our customers.  We realize that the first step is to better understand the needs of our customers, and meeting them comes after.  We further understand that until we actively listen to our customers and ask them what they want, we will never be able to meet their expectations.
We intend to enhance and improve our communication vehicles so that we can better communicate with and listen to our clients so that we can better align our resources and service to meet the needs of our customers.  Here is what we will concentrate on:
Better understand our customers
Align our services to our customers' needs
Pay attention to our knowledge strategy
I will address how we intend to achieve each of the three items noted above in future newsletters.  In the meantime, please know that my commitment is that we will create a team that will more effectively listen to our customers' needs, become more in tune with our customers' business operations, react more effectively where needs arise and align our resources and services to better meet our customers' needs.
During this Thanksgiving season, I am grateful for you, our customers, who have shown your loyalty and support throughout the years and for the amazing group of people I have the privilege of working with here at Net at Work.  Happy Thanksgiving!