Employer Solutions / HRMS Newsletter – November 2016
Keeping You Up-To-Date With Information About Employer Solutions / HRMS
My Workforce Analyzer Updates
By: Net at Work Team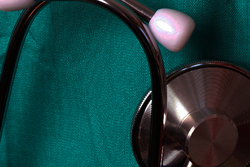 Here is a quick re-cap of recent news concerning ACA reporting in HRMS.

Error When Running Analysis Tools
In October, users of My Workforce Analyzer began receiving an error when they accessed the analysis tools in My Workforce Analyzer (MWA).  When analysis is performed, Sage servers are contacted by MWA to perform the calculations and user received a message that the server (https:\\mwa.na.sage.com) was unavailable.
This issue has been patched and a fix is available from the Sage support site, https:\\support.na.sage.com. Search for "MWA Web Certificate" and click on the link.  Be sure to select the correct version (Abra Suite 9.2, HRMS 2015 or HRMS 2016) to download.  This will download the Sage Download Manager, which will, in turn, download the patch file. There are directions in the file in the readme.txt that explains the steps to apply the patch.  This patch must be applied to each user workstation where MWA is run.  The patch will be encorporated into the 4th quarter update of all versions.  If you need assistance, please contact your Net at Work Account Manager to schedule time with one of our consultants.
Import/Export of 1095 Data
The 4th quarter update will include new functionality that will allow users to export 1095C data into an Excel spreadsheet, edit the file and import it back into MWA before sending the data to Aatrix.  For users who have more complex reporting needs, this saves editing individual 1095's.  Look for the addition of the 'Export' button next to the current 'import' button in the MWA / Forms area.
My Workforce Analyzer 'Tune Up'
For users of My Workforce Analyzer who would like their current MWA system reviewed or have made modifications to health care offerings in the past year, Net at Work will be offering 2 to 4-hour one-on-one consulting sessions.  Please contact your Net at Work Account Manager to schedule your tune-up as soon as possible.
Don't forget if you missed our live webinar last month on the you can register below. Contact us to find out how Sage can help with the ACA.
Informational Webinar:

  Register for Live Webinar on December 2, 2016: ACA Reporting with My Workforce Analyzer with Sage HRMS