Employer Solutions / HRMS Newsletter – October 2016
Keeping You Up-To-Date With Information About Employer Solutions / HRMS
FLSA Overtime Changes December 1 – Are You Ready?
By: Net at Work Team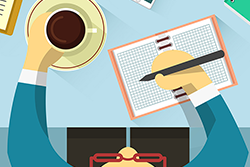 The Department of Labor revisions to the Fair Labor Standards Act will take effect Dec. 1, 2016. If you're not prepared, this update could cost you thousands in higher wages or employee lawsuits.
As a valued customer of Net at Work, we feel an obligation to help you better understand issues that will affect your businesses and help you create strategies to comply with issues such as the new Overtime rules. Communications is the key to this awareness which will help you address the upcoming issues. The following are links to some of the communication vehicles we have made available to you so that you can be better prepared.
---

   Live Webinar: Strategies for Responding to the Changes in FLSA Overtime Eligibility with Sage HRMS
Presenter: Mark Boutilier, Senior Solutions Engineer, Net at Work
Date: October 26, 2pm EDT

On-Demand Webinar: New Overtime Rules: the official changes to the FLSA white-collar exemptions
Presenter: Jonathan Martin, Partner, Constangy, Brooks, Smith & Prophete
---
FLSA Overtime Survival Kit
The Employer Solutions group has created an Overtime Survival Kit (see below). This kit is broken into three levels of support that we are offering our customers to assist you to prepare for the new Overtime rules.

Download Here: FLSA Overtime Survival Kit Overview (PDF)

Download Here: FLSA Overtime Full Survival Kit (ZIP)
The survival kit provides helpful resources and templates to help in auditing your systems plus sample communications to employees and polices. In addition, our staff has created a number of reports and alerts that can be added to your Sage HRMS reports library.
The Employer Solutions Practice at Net at Work is ready to assist you with the new overtime rules or any other technology issues you may be facing.