Employer Solutions / HRMS Newsletter – Q1 2022
Keeping You Up-To-Date With Information About Employer Solutions / HRMS
Congratulations to Holiday Valley Resort Receiving 2021 APA Prism Award
By: Net at Work Team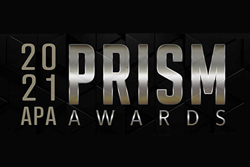 Each year the American Payroll Association Strategic Payroll Leadership Task Force (SPLTF) presents Prism Awards to payroll organizations that have demonstrated, in the last two years, leadership in the following best practices categories: Overall Best Practices, Management, Processes, and Technology. Entries are judged by the SPLTF Subcommittee Chairs and recipients are selected based on operational improvement as well as submitted responses to the Payroll Prism Award Discussion Questions.
Among the winners for 2021 was Net at Work client, Holiday Valley Resort. The western New York year-round resort and conference center won the Prism award for Payroll Processes.  Other Prism award winners included Charter Communications and retail giant, Home Depot.
In 2020, Holiday Valley moved to greater digital enablement of their HR and payroll functions with Criterion HCM.  According to the February 2022 article in the APA magazine PAYTECH:
[T]he new system propelled Holiday Valley into the 21st century and eliminated the necessity for manual processes- which can lead to human error – and streamlined other significant processes within the company's payroll system.  The new HCM system also provided Holiday Valley with room for growth, which has garnered praise from department heads and staff members.
We spoke with Julie Rinko last year about her experiences moving to Criterion HCM and the video is available here:

As Julie said in the PAYTECH article:
"We sometimes believe that because we work for a small company, our improvements are not as important as a larger company . . . but then I realized that once you have improved your processes, and you feel good about your achievement, the volume is irrelevant."
Congratulations to Julie and her team for this prestigious award from her peers!