Employer Solutions Newsletter – January 2019
Keeping You Up-To-Date With Information About Employer Solutions / HRMS
Fast & Focused: Re-Focused
By: Net at Work Team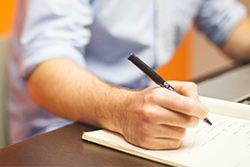 Fast & Focused is the lunch & learn program designed and delivered by the Employer Solution Practice of Net at Work for the purpose of helping our HRMS customers maximize the use of their Sage HRMS solutions.
Net at Work is committed to helping you unleash the power of technology.  As part of that commitment, we want to share with you the 'tips and tricks' that can help you better understand and use your employer solutions products.
Beginning on January 18th, Fast & Focused sessions on Friday afternoons will return to a how-to format for Sage HRMS users.  We will be covering all new topics of interest to all levels of ability and product modules.  Below is a complete list of topics for the first quarter of 2019.
| DATE | TITLE | DESCRIPTION |
| --- | --- | --- |
| 1/18/2019 | Create a Custom Payroll Template | Want an easier way to build Crystal Payroll reports? Learn step-by-step instructions to build a Crystal Reports of check details including earnings, taxes, deductions and GL information. |
| 2/01/2019 | Create a Multiple Source HR Report | When reporting benefit census data, it is often important to include dependent and other information. Learn step-by-step instructions to create multi-table Crystal reports with benefits and dependent information. |
| 2/15/2019 | Payroll Process: Check Reconciliation | Been using Sage HRMS for some time? Need to reconcile your checks? In this session we will review with examples the Check Reconciliation process in Sage HRMS. |
| 3/01/2019 | Store any employee data in Sage HRMS | Still have employee data on spreadsheets? Find out how to create and populate a custom screen in HR. |
| 3/15/2019 | Quarter Close Tips and Tricks | Time to get ready to close the quarter? In this session we will review the steps to close and balance the quarter in Sage HRMS. |
| 3/29/2019 | Secure Query Reporting: an alternative to Crystal | Find Crystal reports difficult? In this session, we will create a Secure Query using custom screen data in HR; set parameters on producing the report and look at export options. |
We welcome your feedback to this process.  Do you have a topic you would like to see presented?  Let Mark Boutilier know at mboutilier@netatwork.com.