Employer Solutions Newsletter – Q3 2019
Keeping You Up-To-Date With Information About Employer Solutions / HRMS
From the Desk of the Employer Solutions Practice Director
By: Mark Dresser, Employer Solutions Practice Director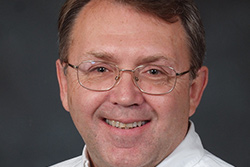 In recent newsletter issues, we raised the question of what your business can do to improve the employee experience. As we have talked with our customers, the number one issue facing our customers is how to attract and retain top talent. The customers we've spoken with all recognize it is this human capital that will determine whether or not their business moves forward or not.
As a company, Net at Work recently underwent an internal re-examination regarding what it wanted to be as a company as it continued to grow. Realizing it provides the services and solutions that can unlock the transformational power of technology, Net at Work determined it wanted to be a company that helped businesses unleash new levels of efficiency, performance and success.
Within the Employer Solutions Practice, we were and are in a unique position to grab hold of this value proposition and run with it. After speaking with customers and as a group, our team determined our mission going forward was going to be one in which we are going to assist our customers align HR with the business strategies of their respective organizations.
The composition of the Employer Solutions Team provides a unique understanding of the business needs of our customers. The team is comprised of a very diverse group: I am a former HR Director for several large organizations with experience with union as well as non-union organizations; our sales engineer has over 20 years' service with our group and was also a former HR manager with many years' experience implementing HRMS solutions; our consulting manager is the president of his local SHRM chapter and he also has many years' experience implementing and project managing HRMS projects; a number of our HRMS consultants hold CPA designations; other HRMS consultants have prior experience working with the HRMS publisher. The Employer Solutions Team is comprised of the largest number of experienced HRMS consultants and account managers to provide the highest level of service.
Going forward, the Employer Solutions Practice will continue to roll out services and resources that will help you, our customers, align HR with the business strategies of your respective companies. Here are a few items that we are implementing currently:
Newsletter – the bi-monthly newsletter will contain more articles addressing this topic;
HR/PY Audits – in the past our consultants have offered system audits. We are now offering more intensive (1 to 2 days onsite) reviews of our customers' systems and processes;
Total Care – our consulting staff has developed a program of advanced support especially during quarter updates and year end;
HCM solutions – knowing one size doesn't fit all, we have begun to support multiple HRMS solutions which consist of on-premise solutions which can also be hosted off site as well as SaaS HCM solutions.
We are committed to listening to our customers and evolving our solutions and services to better reflect the needs of our customers.
As always, we welcome your input.