Employer Solutions Newsletter – Q3 2019
Keeping You Up-To-Date With Information About Employer Solutions / HRMS
Your Talent Management Strategy
By: Net at Work Team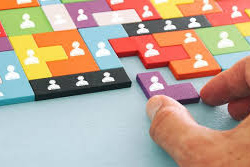 One of the most pressing issues we hear from you, our customers, is the issue of finding and retaining top talent. With the unemployment rate below 4 percent, and 75% of Recruiters reporting difficulty in hiring due to skills gaps in candidates it is clear why companies are feeling the pressure.
So, what can employers do to win top talent amid a massive talent shortage? To compete in this labor market, you must have a sound strategy and the right tools for attracting the right talent for your organization.
Join us July 24th for a webinar presented by the talent acquisition experts from Visibility Software.  They will share a wealth of effective tips, tricks, and tools that are vital to any recruiting and retention strategy that will give you the competitive edge!
Upcoming Live Webinar:
Tips, Tricks, and Tools to Find, Grow and Retain Talent in a Tight Labor Market
Date:
July 24