Employer Solutions Newsletter – March 2019
Keeping You Up-To-Date With Information About Employer Solutions / HRMS
From the Desk of the Employer Solutions Practice Director
By: Mark Dresser, Employer Solutions Practice Director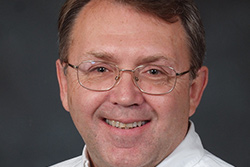 One of the biggest challenges facing CEOs and businesses today is how to attract and retain top talent and then maximize their value within the organization. I came into my current position as Employer Solutions Practice Director at Net at Work with a unique perspective concerning this challenge. A good part of my early professional career I was the HR Director for a large medical hospital. It was a time of extreme shortages of experienced medical staff such as nurses and required innovative approaches to complete our staffing needs.
After my tenure at the hospital, I established a management consulting firm and built a strong staff where we helped organizations build their staff competencies and helped them to create processes to maintain efficiencies. Finally, today I manage a large dedicated staff which is part of a national IT solution provider in which we use technology to help businesses realize their full potential. This professional growth pattern has given me a unique perspective of how difficult it is to create and sustain a strong team that is committed to the vision of the organization.
To add to this challenge of attracting and retaining top talent, it is necessary to know how to deal with the changing generations. It is imperative to know the generational diversity of your staff and what motivates each group. Gamification is but one growing approach that businesses are adopting to help motivate their staffs. We have included an article in this newsletter issue that addresses how HR can utilize Gamification. In addition, please be sure to read on as we also have an interview with one of our current customers as to how they utilize Gamification within their organization.