Employer Solutions Newsletter – March 2019
Keeping You Up-To-Date With Information About Employer Solutions / HRMS
Why Moving Your Human Capital Management System to the Cloud Makes Sense Now
By: Net at Work Team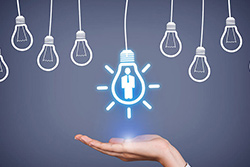 Changes in the way businesses manage and organize themselves are compelling HR to modernize. No longer confined to back-office and administrative tasks, HR is now expected to align itself with overall business strategy, help create a digital workforce and digital workplace, and contribute meaningfully to ROI.
HR is also acquiring new skills and embracing cloud technology to help it deliver innovative solutions that meet the real-time needs of managers as well as multiple generations of employees, most of whom are comfortable in the digital world.
HR departments in organizations of all sizes have made significant progress in employee engagement, culture, analytics, moving away from its traditional service-provider mentality to become talent, design and employee-experience consultants.
Upcoming Live Webinar:
Topic:
Cloud Versus On-Premise: Which is Best for Your Organization?
Register Here
|
Date:
Mar 28
According to a recent study by Deloitte, more than half of the companies it surveyed for its 2017 report are redesigning their HR programs to leverage cloud and mobile tools, while 41% of HR teams are actively seeking mobile apps to deliver HR services.
Previously separate HR systems and programs housed on internal servers can be replaced by cloud-based human capital management (HCM) platforms that bring all of the information and analytics together. These cloud solutions give managers access to actionable insights in near real time and allow employees to get the information they need, including development tools and training materials, whenever they want, on whichever device and channel they prefer.
Don't assume, however, that these benefits magically appear simply by moving HCM systems to the cloud. A business must have the right organizational structure to handle the increased speed of the cloud and a culture that supports greater collaboration to reap the full rewards.
However, the benefits of single cloud-based integrated solution for all HCM tasks are significant. Requiring information to be entered just once and then sharing it across all programs, they significantly reduce the chance of human errors when inputting data into multiple programs.
They create one employee record, one user experience and zero interfaces. They eliminate siloed information, fostering collaboration across the business. And they reduce administrative overhead, increase productivity and ultimately save organizations money.
There's another important benefit to integrated cloud-based solutions: They can be easily updated and given new features.  Updates can be deployed across the organization simultaneously with no disruption in service. This gives HR the flexibility and agility needed to provide the latest digital tools for today's digital workforce and workplace.
One example of this is the addition of predictive analytics to integrated Cloud HCM platforms to calculate employee flight risk and empower organizations to identify and address reasons contributing to employee turnover. Machine-learning algorithms can examine key components of the employee record and analyze this data to provide an early warning system to help predict employee flight risk, enabling managers to triage issues linked to risk and improve response times to deal with retention problems within their organization.
Using digital tools in the cloud remains an ongoing process, with HR using tools and apps to continuously innovate so it can support the business's overall objectives and meet the evolving needs and expectations of its employees.