NFP at Work – September 2016
Keeping You Up-To-Date With Information About Nonprofit Solutions
A Note from the Team Leader
By: Jane Houle, Nonprofit Solutions Practice Director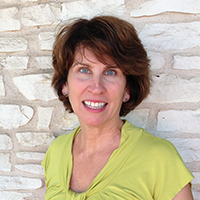 Welcome to the first edition of our NFP at Work newsletter designed to provide information of interest to our nonprofit clients. In case we haven't met yet, my name is Jane Houle. I am the new team leader for the Non-profit Practice at Net at Work. I joined the team in late May and have since been impressed by the level of expertise and professionalism within our group.
During the last 21 years, I've had extensive experience with accounting and MIP, working with non-profit organizations as an employee, manager, consultant, and board member. Put simply – I thoroughly understand the world of the non-profit. Together with my team, I strive to bring our vast experience and dedication to quality services and products to you – our clients. Whether it is accounting software, donor management, or even your website, our goal is to be your outsourced CTO. Think of us whenever you have a need for technology. I am looking forward to working with you. Contact me at any time.
Free Offer
At Net at Work we want you to feel comfortable with the features and functionality of all your systems. If you use Abila MIP, I invite you to take advantage of a free, customized, one-hour remote "MIP Check-Up." The purpose is to review some of the commonly overlooked features and reports in the system, and to give you a chance to ask specific questions about how your organization can more effectively use MIP. Your account managers David Marks and Julie Archer will be calling you to schedule your Check-Up. Feel free to reach out to them too. (Contact: David Marks or Julie Archer)
Special Promotion for Abila MIP Customers!
There hasn't been a better time for Abila MIP Fund Accounting customers to purchase the HR Management Suite or any of its components (Human Resources, Payroll, Employee Web Services, and Benefit Enrollment).
Abila is offering a 20% Off discount for the HR Suite through October 31, 2016. Details/Learn More