Sage 100 Newsletter – April 2019
Keeping You Up-To-Date With Information About Sage 100
From the Desk of the Sage 100 Consulting Manager, Lisa Margolies
By: Lisa Margolies, Sage 100 Consulting Manager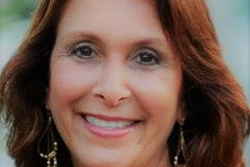 It's hard to believe that Spring is upon us. Sage has announced that version 2019 of Sage 100 should be released in April.  Although most of you know, Sage 100 version 2019 will have file layout changes for Work Order and Bill of Material.
I am sure some of you have been anticipating the release of Sage's new version and are looking forward to upgrading to the latest release.  Before Net at Work will upgrade any of our clients to a new version, we go through thorough testing of various environments as well as combination of modules so that we can anticipate if any issues should arise before you find out that there may be issues.  In addition, it is Net at Work's protocol to wait until the first product update is released which is currently scheduled for June; the first product update should have fixes and patches that others have identified  when upgrading to version 2019.
So, we kindly ask you to be patient with us when you receive e-mails from Sage stating that version 2019 will be released.  Net at Work will be offering a webinar close to the release date to educate you on new features and the benefits of version 2019.  If you wish to upgrade to the current version of 2018 prior to version 2019, product update 1, please click the banner link below to submit an upgrade quote request:
Please visit our website for the following on version 2018:
https://www.netatwork.com/services_1/bizsol_1/sage-erp-accounting-software-solutions/sage-100-erp/
Please contact me or your account manager if you are interested in upgrading or would like to discuss if you should wait for version 2019 or upgrade to 2018.