Sage 300 Newsletter – April 2018
Keeping You Up-To-Date With Information About Sage 300
From the Desk of the Sage 300 Practice Director
By: Kelly Hummel, Director of Client Transformation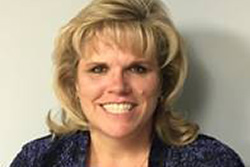 Spring Updates for Sage 300
As most of us look forward to putting winter, year-end, audits and taxes behind us, we look forward to the start of spring.   Our team at Net at Work has "sprung" into action to provide you with new options for upgrades, hosting, tips and other news to help you run your company on Sage 300 ERP.
Many of our customers are faced with upgrades this year to keep their company data safe and stay on supported platforms. To ease the pain of migration to new servers and systems, Net at Work has come up with some great hosting options. Please refer to our article and determine if your company should consider the Cloud as an option today.
Sage 300 Payroll Tax updates are out for April 1, 2018 for all US and Canadian customers on payroll. If you have not installed them, please contact us to get your updates completed.
For tips and tricks news, we have two great articles on General Ledger Transactions and Multi-Currency Revaluations.
Also our teams have just returned from training for Service Manager, Auto Simply, Orchid, TaiRox, Warehousing and the TPAC and HighJump conferences where we have brought back tons of new information on new features, new programs, and new options for Sage 300.  We have provided a few highlights in the TPAC article.
Finally, Sage announced the retirement of their Sage 300 ERP Online (Citrix) program for June 30th, 2018, although not all of our customers are impacted by this, we need to prepare for your move now if your company is a Sage Online customer.
Don't forget to join us for our webinar series that are under way.   We are planning all of our customer upgrades and installs for the year.  Please connect with your account manager or consultant to plan your company activities for 2018.
We wish your company the best of success and are available to assist with any technology needs your many have.