Sage 300 Newsletter – April 2019
Keeping You Up-To-Date With Information About Sage 300
From the Desk of the Sage 300 Practice Director
By: Kelly Hummel, Director of Client Transformation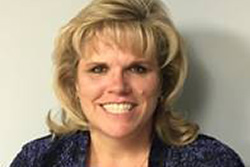 Spring Updates for Sage 300
Spring is in the air!  This is a time of year when most of us look forward to putting winter, year-end, audits and taxes behind us, and truly start focusing on the current year from a financial and operational perspective.  Net at Work is launching some initiatives to help you propel your business forward with new options for upgrades, hosting, tips and other news to help you run your company on Sage 300 ERP (Accpac).
Sage's current supported versions are 2017, 2018 and 2019.  Sage has continued to build out their new web screens and is investing heavily in the web and with connected services.   Product updates are due out at the end of April for each of these editions.   In August 2019, version 2020 will be released and 2017 will be sunset/retired at that time.   Please start planning and scheduling your upgrades now to stay on a supported version of Sage.  Sage has release some exciting new features in 2019 including Office 365 integration, taxes on withholding purchases and reversing charges on imports.   Coming soon in future releases over the next year are multiple contacts for customers and vendors, and web screens for PJC will be released over the next year with the PJC AR screens coming later this month.
Many of our customers are faced with upgrades this year to keep their company data safe and stay on supported platforms.   To ease the pain of migration to new servers and systems, Net at Work has come up with some great hosting options.   Please refer to our cloud hosting article and determine if your company should consider a virtual private or hybrid hosting solution as an option today.
Sage 300 Payroll Tax updates for all US and Canadian customers on payroll.   If you have not installed them, please contact us to get your updates completed.
We are planning user groups for this fall. Please save the dates (see the sidebar on the right-hand side) and let us know if you wish to RSVP.  Also please join us for our webinar series that are under way.  We are planning all of our customer upgrades and installs for the year.  Please connect with your account manager or consultant to plan your company activities for 2019.
We wish your company the best of success and are available to assist with any technology needs your many have.