Sage 300 Newsletter – Q3 2019
Keeping You Up-To-Date With Information About Sage 300
End of Support for Windows 7 and Internet Explorer 11
By: Net at Work Team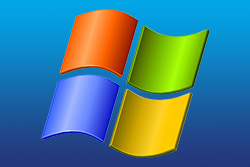 As of the release of Sage 300 2020 in August, Sage will no longer test any version of Sage 300 for compatibility with Windows 7 or Internet Explorer 11, as these products are approaching Microsoft's end of support.
Sage will continue to support Windows 7 and IE11 in previous versions of Sage 300 until Microsoft ends support for Windows 7 on January 14, 2020. For details, see https://support.microsoft.com/en-us/lifecycle.
If you choose to continue using Windows 7 and/or Microsoft Internet Explorer 11, Sage Support will address only application-related issues that can be replicated in a supported environment listed in the compatibility guide available via the Sage 300 knowledgebase here: https://support.na.sage.com/selfservice/viewContent.do?externalId=26777&sliceId=1.