Sage 300 Newsletter – Q3 2019
Keeping You Up-To-Date With Information About Sage 300
From the Desk of the Sage 300 Practice Director
By: Kelly Hummel, Director of Client Transformation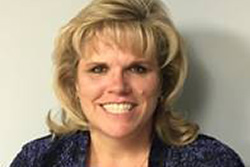 Summer Updates for Sage 300
Summer is in full swing and the new release of Sage 300 version 2020 has just launched on August 12th!
With a new version release, everyone on our Net at Work team is gearing up to help you propel your business forward with new options for upgrades, hosting, tips and other news to help you run your company on Sage 300 ERP.
Upon the release of 2020, Sage's current supported versions will be 2018, 2019 and 2020.  Many of our customers are faced with upgrades this year to keep their company data safe and stay on supported platforms.   To ease the pain of migration to new servers and systems, Net at Work has come up with some great hosting options.   We are planning all of our customer upgrades and installs for the year.  Please connect with your account manager or consultant to plan your company activities for 2019.
New features of 2020 include:  New Payroll Employee Timecards web screen, Run Sage 300cloud in Multiple Browser Tabs, Improved Help topics, and CRM integration improvements.   Please join us at an up upcoming user group or webinar to learn more about the new features or experience them in person in a hands on lab.
The dates for our fall user groups and webinars are out and details are in an articles below   Please sign up early to secure your spot as seating is limited.   We wish your company the best of success and are available to assist with any technology needs you may have.