Sage 300 Newsletter – Q3 2019
Keeping You Up-To-Date With Information About Sage 300
Meet Your Unique Business Technology Needs with Sage 300 Add-Ons – Take a New Look
By: Net at Work Team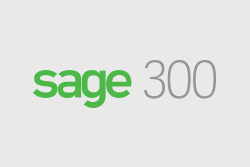 Sage 300 is without a doubt a very mature, feature rich business software solution that meets the diverse needs of a wide range of businesses.  Yet, there are also specialized requirements that your business may have that are met by specific applications that are "Best of Breed" for that particular need.  What we call these specialized applications are Sage 300 3rd Party Add-Ons.
You might wonder, why doesn't Sage just include the functions in these specialized applications in the Sage 300 product.  There are a few good reasons. The first is that not every business needs every function. Think of the differences in the operations of a service business, vs. a manufacturing, vs. a distribution focused business. Another reason is that developing, maintaining, and enhancing specialized applications requires special industry knowledge and expertise, to keep these add-ons up to date.
So instead of trying to be all things to all businesses Sage 300 has for many years offered a path for other software companies to add relevant functionality to Sage 300 using what is call the Sage 300 SDK (Software Development Kit). With this Sage developed resource independent software developers can add functionality to Sage seamlessly.
These solutions can be simple inexpensive add-ons like Tairox Productivity Tools or Orchid Add-Ons, and there are also full applications like Technisoft Service Manager, Auto Simply Manufacturing, Accellos WMS, and many others. Most are built with the Sage 300 SDK so they run inside, look and feel like Sage 300. Some are Sage Endorsed, and many others are vetted and approved as a preferred solution by Net at Work.
In any case they can be of great benefit for businesses that are growing, or perhaps consolidating. They can enable your business to adapt to the many demands of the business world today, reduce operating costs, improve productivity, increase sales and profits.
Are you wondering how to go about learning more about these Sage 300 Add-Ons? Well the fastest and easiest way is by contacting your Net at Work Sage 300 Account Manager, and/or your primary consultant, we are happy to help.
We have featured a lot of the more popular products in our many Sage 300 Webinars, a list of which you can find here:  https://www.netatwork.com/resource/?rc=sage-300-erp
So next time you consider how your business is running and you think I wish I had a way to make that better, reach out to us. You just might find the perfect solution.