Sage 300 Newsletter – December 2015
Keeping You Up-To-Date With Information About Sage 300
From the Desk of the Sage 300 Practice Director
By: Kelly Hummel, Director of Client Transformation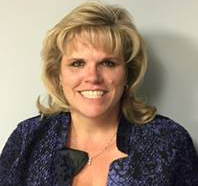 It's almost a wrap! As 2015 comes to a close, we want to ensure that each one of our customers has the proper tools at hand to wrap up the year and roll into 2016 set for success! With this, we have been hosting end-user groups in local areas to assist with year-end closing procedures, covering payroll tax changes & ACA compliance, subcontractor year-end filings and more to help close out the year. Additionally, we have been empowering end-users through training to transition from the FR (General Ledger Financial Reporter utility) to utilizing Sage Business Intelligence with the Designer module setting them up for reporting success in the upcoming 2016 new year.
If you have not had the chance to attend one of the user group sessions or want a quick refresher on how to close out the year – please plan on joining our upcoming webinar:
Live Webinar: Sage 300 Year-End Closing – December 29th | 2pm ET (1pm CT) – Register Here

Creating a new year in Sage 300 ERP and closing General Ledger
Steps for Closing Sage Fixed Assets (FAS)
Steps for Closing Norming Fixed Assets
As a reminder for those customers who run Sage 300 U.S. or Canadian payroll, there is another round of tax updates for 7.2 payroll coming out on or around December 31st. You will need to install this update to properly collect taxes in 2016 as well as properly generate year-end tax forms. Also, if you have not done so, everyone must upgrade to version 7.2 Payroll by year-end in order to get the reporting you need for tax compliance. Please contact your Net at Work account manager or primary consultant if you have not already done so to schedule the necessary updates to your system.
Our Sage 300 team at Net at Work looks forward to helping each of our customers put the finishing touches on 2015 and closing out the calendar year successfully. Our staff is here to help you provide success for 2016 by assisting each of you with your changing business needs, improving business process and gaining efficiency with automation. Account managers and consultants will be reaching out to each of you in the upcoming year on a quarterly basis to ensure that all of your business technology needs are being met. If you have an immediate need or questions we can assist with please reach out to us at 888-494-9479 or helpdesk@netatwork.com.
From our team to yours ~ Happy Holidays!