Sage 300 Newsletter – December 2015
Keeping You Up-To-Date With Information About Sage 300
Sage 300 Report Writing
By: Anna Chan, Senior Business Analyst
For those of you who are starting to design your own reports through the Sage Intelligence, Crystal Reports, or even Sage Enterprise Intelligence, you'll find that understanding the Sage 300 tables is an important step to designing the custom reports you want.
The Sage 300 database schema (Application Object Model) can help you navigate to the tables and fields you need.
Click here to download the database schema for your version of Sage 300.
From here, you can download the file for your version. For example, "Sage 300 ERP 2014 Product Update 3 AOM.zip"
Unzip the file into a folder.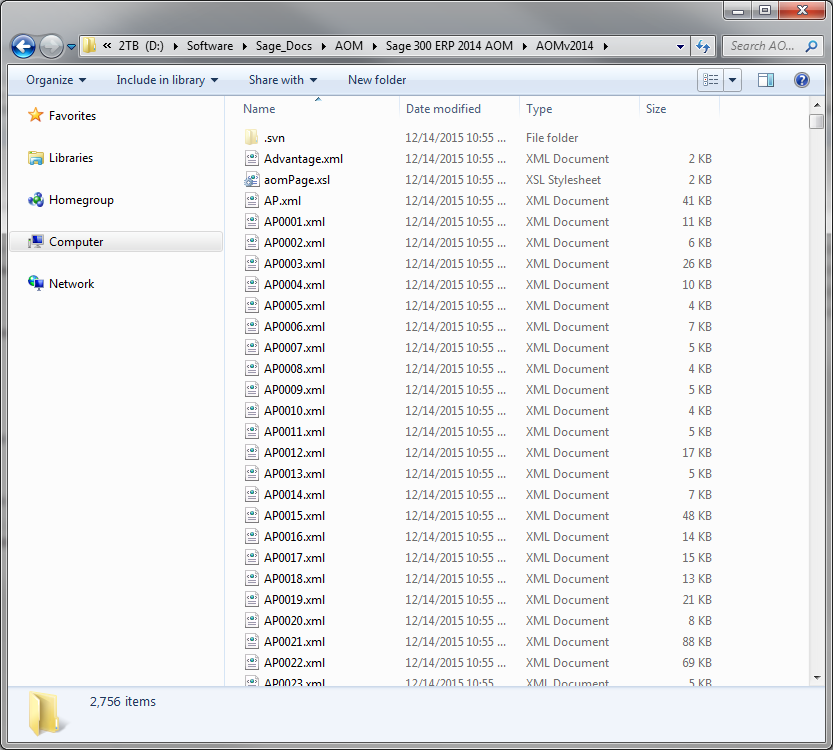 To use the AOM, open the file named "Advantage.xml" using Internet Explorer. From here, you'll see a list of the Sage 300 different modules.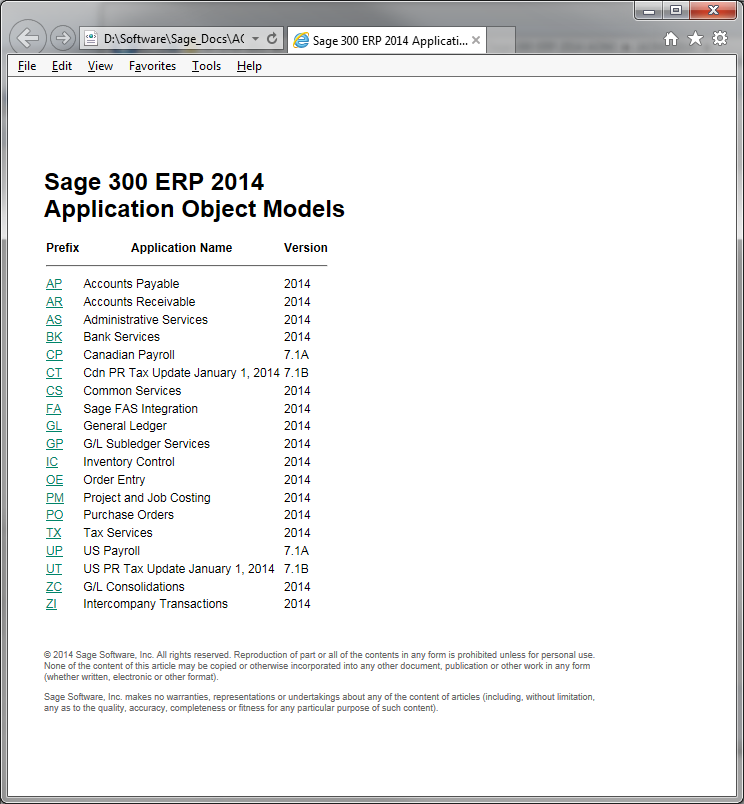 Click on the link to the module you'd like to report on.
You'll be provided a page with all the Views, Tables, and Objects for the module.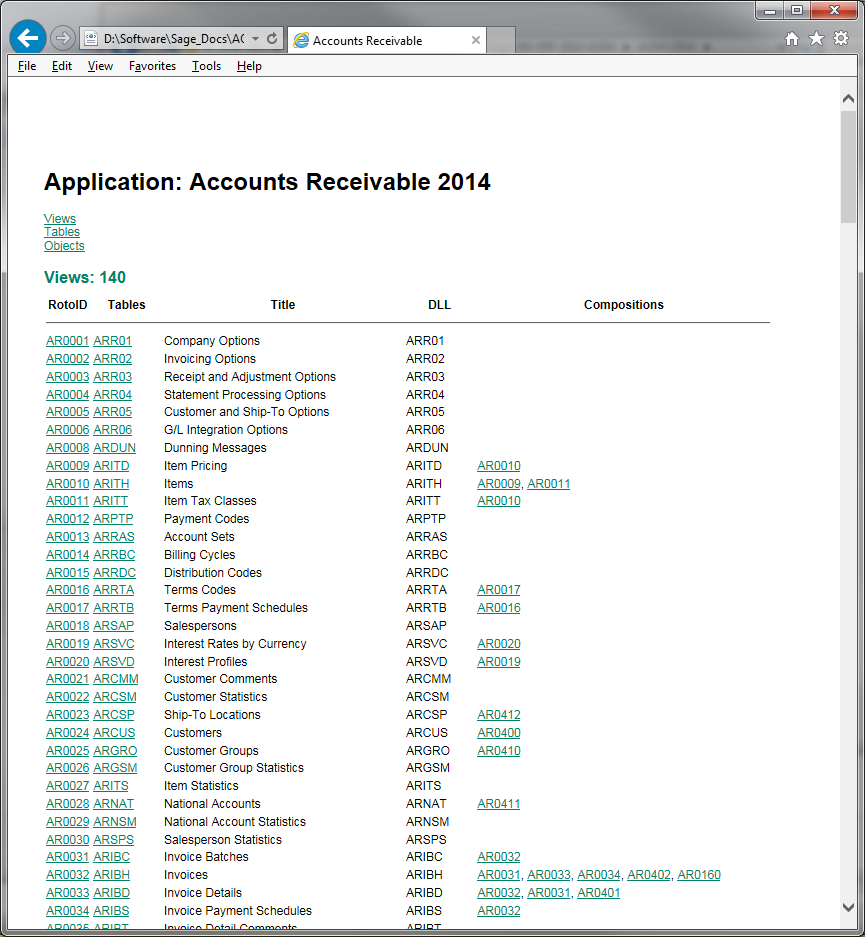 You can use the CTRL+F to search for a table. For example, in the AR module, if you search for the word "Invoices", you'll find it highlights "ARIBH". If you click into the table, you'll see the field, field type, and description of the field. The order of the fields list here should be the same order the fields are listed in the table.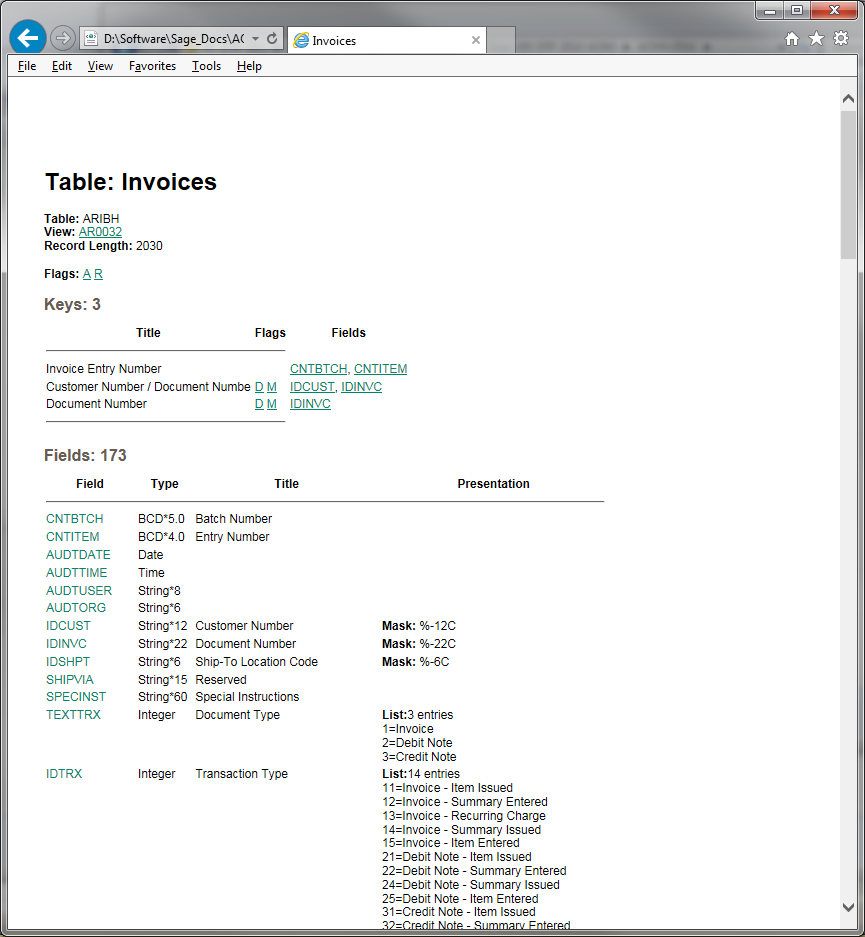 From here you can find the fields that you'd like to report on. This is just the beginning of finding the tables and fields you need. If you have any questions, please let us know. We'd be glad to help.
In our next Newsletter, we can provide an example of how you can join tables together on a report. Send us what you'd like to see, and we'll try to use your request in our example!