Sage 300 Newsletter – December 2017
Keeping You Up-To-Date With Information About Sage 300
From the Desk of the Sage 300 Practice Director
By: Kelly Hummel, Director of Client Transformation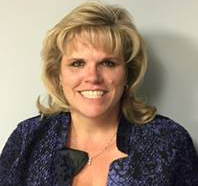 Happy Holidays from Net at Work and the Sage 300 team!
This newsletter is packed with lots of information. Sage released new Product updates for Sage 300 ERP version 2018. Product Update 1 in December 2017 along with Product Update 4 for versions 2016 and Product Update 5 for 2017. Please contact Net at Work to schedule install of the product update. There is a hot fix for Sage 300 2017 PU4, if you have installed this and are having issues please call our help desk for assistance.
We will be hosting a year-end processing webinar on Wednesday 12/20/2017 and a payroll year-end processing webinar on 1/4/2018. If you want tips and a processing guide for your year-end, please join us for these webinars.
As we approach year end, Sage is running a number of promotions. If you are considering adding additional users, modules or need new features you may want to take advantage of the promotions now. If purchased before December 29th, you can take advantage of Section 179 tax deductions as well with your purchases.
Note: Our Net at Work holiday schedule will have our offices closed on Monday December 25th and on Monday January 1st.
With the of Sage 300 2018 release, versions 2014 and prior were obsoleted by Sage and no longer supported. If you are on an older version, you need to upgrade as soon as possible, especially if you are on payroll this needs to be accomplished prior to year-end to ensure you can print your W2's and 1095's. Current supported versions for Sage 300 are 2016, 2017 and 2018. Contact your Account Manager to request your upgrade as we are already scheduling through first quarter 2018 today.
We wish your company the best of success as you close out the year and look forward to working with you to make your 2018 successful!