Sage 300 Newsletter – December 2017
Keeping You Up-To-Date With Information About Sage 300
Sage 300 Q1 2018 Promotions
By: Net at Work Team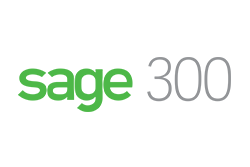 FY18 – The year of Endorsed/Integrated Solutions
Promos – As we work together to build revenue and increase your ASP, we will continue to focus on the solutions that add value to our customers and grow your revenue. See the year-end promotions to help you close business and get a head start. Let's close all of these in our pipeline!
• Altec and Avalara are offering 20% off on all deals closed through Sage by the end of December.
• Vineyardsoft is offering 20% off on all A&W deals closed through Sage by the end of December.
• Sage Intelligence- Buy Sage Intelligence Report Manager and receive a free Report Designer bundled in.
• Sage Fixed Assets- Sage is offering a free Unitec PA 720 hand scanner ($1,000 value) with the NL purchase or add on purchase of a 5 users TrackPack.
• The other Q1 promos are attached for your convenience.
---
Tax deductions and Dimension Funding
Just a quick reminder about the IRS Section 179 deduction for your prospective clients. There is still time to finance your equipment or software prior to year's end and get the benefits of this write-off. With the deduction this year, companies can deduct up to $500,000 — good on off-the-shelf software as well as both new and used equipment. To take the deduction for tax year 2017, the software or equipment must be financed/purchased and put into service by December 31, 2017. Details here: https://www.dimensionfunding.com/section179/.
If you've been thinking about adding equipment or software, but just haven't been able to pull the trigger, contact us today to find out how easy we can make it for you to get the equipment you need and the write-off you deserve.
---
Sign Up For Credit Card Processing & Receive up to $1,500 in Rebates
Exclusively for Net at Work Sage Clients

1. Our specialists will illustrate how you can integrate payments directly into your Sage 300 software AND immediately reduce your Credit Card Processing Fees.
2. Then sign up for Sage Payments Credit Card Processing through Net at Work and get up to $1,500 in rebates towards your choice of:
• Cancelation fee of your current credit card processor
• A credit towards your credit card processing transaction fees — up to $250 per month for 6 months
• A Discount on a Software purchase, migration or upgrade services through Net at Work
• Sage annual maintenance fees Credit
Contact your Net at Work Account Manager or our Payments Specialist:
Robert Ullmann | rullmann@netatwork.com | 800-719-3307 x0881
*Offer expires December 31, 2017 and is valid for new Sage Payment customers only.