Sage 300 Newsletter – February 2018
Keeping You Up-To-Date With Information About Sage 300
From the Desk of the Sage 300 Practice Director
By: Kelly Hummel, Director of Client Transformation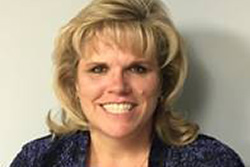 New Year – New Name – New Taxes – New Updates for Sage 300
Most of you have kicked off the new year in high gear, have wrapped up your employee and subcontractor tax filings and many of you are in audit or corporate tax mode.  We have several updates that you will want to review packed in this newsletter.
Sage announced on January 22 the rebranding of Sage 300c to Sage 300Cloud.   What does this mean for you – the end-user?  Today it is merely a name change that provides Sage's direction for the future as they continue to roll out more web screens and connected cloud services.  So all future branding on our website, webinars, and other literature will refer to Sage 300Cloud (formerly Accpac). Same product with just a new shiny name!
Sage 300 Payroll Tax updates were pushed out in January and February for all US and Canadian customers on payroll. For more information on these updates read the Payroll Tax article in this newsletter.
Finally, with the start of 2018 and the introduction of our new product name, Net at Work has taken on some new initiatives to help us better serve you as a customer. New Webinar series are under way. Consultants are going through training on new product features for Sage and our ISV channel, adding in hosting options and we are planning all of our customer upgrades and installs for the year.  Please connect with your account manager or consultant to plan your company activities for 2018.
We wish your company the best of success and are available to assist with any technology needs your many have.