Sage 300 Newsletter – February 2018
Keeping You Up-To-Date With Information About Sage 300
Sage 300 Tax Updates – Government Compliance
By: Debbie Bainbridge, Project Manager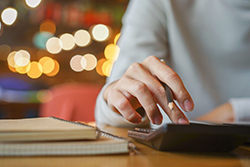 The following updates are available for Sage 300 U.S. Payroll:
U.S. Payroll Tax Update Q4 SR2 2017 (7.3D) for Sage 300 2018 and 2017
U.S. Payroll Tax Update Q4 SR2 2017 (7.2H) for Sage 300 2016
These SR2 updates include federal and state tax changes for 2018. The IRS recommends using the newest rates by February 15, 2018. For more information, see the news release from the IRS.
Note: If you are not the person who installs Sage 300 software, please share this with the appropriate person.
For more information about the updates, see Sage 300 U.S. Payroll Q4 SR2 2017 Release Notes.
Important information
Before installing these updates, please note:
In accordance with our support policy, Sage is supporting only Sage 300 2018, 2017, and 2016. If you use Sage 300 2014 or earlier, we encourage you to contact your Sage business partner to upgrade to a supported version of the software.
To process payroll and perform year-end payroll tasks for 2017, you should have the most current product update installed for a supported version of Sage 300: Sage 300 2018 Product Update 1, Sage 300 2017 Product Update 5, or Sage 300 2016 Product Update 4. For the latest product updates, see Sage 300 Product Updates Downloads
Download
To upgrade, contact your Sage business partner or download the product update from the Sage Knowledgebase:
Click the link below for the product you want to install:
Download Sage 300 2018/2017 Payroll Tax Update
Download Sage 300 2016 Payroll Tax Update
Download My Workforce Forms
If you are prompted to log on, enter your Customer Portal username and password and then click Log on.
Questions?
Please email our help desk at helpdesk@netatwork.com or contact us for assistance with installing these updates.
Want more information?
Watch our webinar on the Tax Reform Bill and How it Impacts Human Resources and Payroll