Sage 300 Newsletter – January 2016
Keeping You Up-To-Date With Information About Sage 300
From the Desk of the Sage 300 Practice Director
By: Kelly Hummel, Director of Client Transformation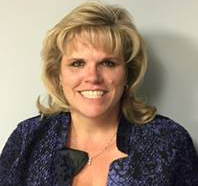 Happy New Year! I know most of our clients are busy with year-end tax reporting and new compliance guidelines that are impacting everyone. As we kick off the New Year at Net at Work, I want to provide an update on what we are doing to assist our clients. The Net at Work Sage 300 team has been working with Sage and the BETA of 2016.1 which will be released in the next few weeks as our testing was completed mid-month and Sage is making a few final tweaks and doing a final quality control check before sending out its release. Additionally, we are expanding our offerings and training up additional staff on products so that we can provide the best quality service available to you; our customer!
To assist you with your year-end reporting, I am providing quick links to some common forms and due dates:
Form
To Employee/Subcontractor
To IRS Filing by Paper
To IRS Filing Electronically
W2
Feb. 1, 2016
Mar. 2, 2016
Mar. 31, 2016
W3
n/a
Mar. 2, 2016
Mar. 31, 2016
https://www.irs.gov/pub/irs-prior/p509–2015.pdf
1099-Misc
Jan. 31 or Feb. 15, 2016 if the amounts are reported in boxes 8 or 14
Feb. 1, 2016
Feb. 1, 2016
1096
Feb. 29, 2016
Feb. 29, 2016
Feb. 29, 2016
https://www.irs.gov/pub/irs-pdf/p1220.pdf
1095-C
n/a
Mar. 31, 2016
Mar. 31, 2016
https://www.irs.gov/uac/Recent-Development-2015-12-29-2015-Forms-1095B-1094B-1095C-and-1094C
In February we will be rolling out our next round of webinars and announcing our end user sessions.
Our Sage 300 team at Net at Work looks forward to helping each of our customers. Account managers and consultants will be reaching out to each of you in the upcoming year on a quarterly basis to ensure that all of your business technology needs are being met. If you have an immediate need or questions we can assist with, please reach out to us at 888-494-9479 or helpdesk@netatwork.com.