Sage 300 Newsletter – July 2018
Keeping You Up-To-Date With Information About Sage 300
Sage 300 Payroll Tax Updates for July 2018 Released
By: Net at Work Team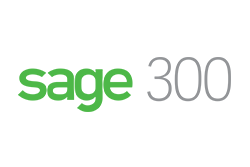 Sage sent out the attached notice on 6/28 for all US customers regarding changes for the quarterly payroll taxes updates. Sage did not release a 6/30 update for Canadian customers as Providence taxation remained unchanged. Please be sure to back up your systems before installing these updates or let us know if you are in need of assistance with the installation.
---
Government Compliance
---
Tax updates are available
Notice 18-K | June 26, 2018
---
This notice is sent as a benefit of your Sage Business Care plan to let you know that the following tax updates are available:
US Payroll Tax Update Q2 2018 (7.3E) for versions 2018 and 2017
US Payroll Tax Update Q2 2018 (7.2I) for version 2016
Note: If you are not the person who installs Sage 300 updates, please forward this email to the appropriate person.
For more information about the updates, see Sage 300 US Payroll Q2 2018 Release Notes.
Important information
Before installing these updates, please note:
In accordance with our policy, Sage is supporting only Sage 300 2018, 2017, and 2016. If you use Sage 300 2014 or earlier, we encourage you to contact your Sage Business Partner to upgrade to a supported version of the software.
To process payroll, you should have the most current product update installed for a supported version of Sage 300. For details, see Sage 300 Product Updates Downloads.
Download
To upgrade, contact your Sage business partner or download the product update from the Sage Knowledgebase:
Click the link below for the tax update you want to install:
Download Sage 300 2018/2017 Payroll Tax Update
Download Sage 300 2016 Payroll Tax Update
Download My Workforce Forms
If you are prompted to log on, enter your Customer Portal username and password, and then click Log on.
Important: If you use third-party products that integrate with your Sage product, check with the vendor of your third-party product to ensure their product is fully compatible with this release. If you integrate with other Sage products, check with your business partner or Sage to ensure that their components are compatible.
Questions?
We're here to help! You can reach us through our Helpdesk 888.494.9479.