Sage 300 Newsletter – March 2016
Keeping You Up-To-Date With Information About Sage 300
From the Desk of the Sage 300 Practice Director
By: Kelly Hummel, Director of Client Transformation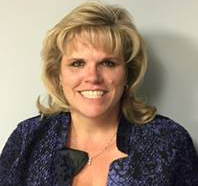 As the weather is warming up and spring is upon us, the same holds true for each of you that run or utilize Sage 300. Sage released Sage 300 2016.1 on the first of March. This release brings the Distribution Suite for the "C" product set and additional enhancements including the standard language sets including Spanish and updates to desktop version of the product. Sage also announced that they will be migrating all Payroll customers to a tiered payroll. This offering will start on 5/1/2016. Please see our announcement in this newsletter on our education series that are available for webinars on Sage 300 and related products as well as those we will be hosting webinars covering the changes announced from Sage and their impact to you.
| | |
| --- | --- |
| April – Windsor, Ontario/Detroit MI Area | Tentative – Details TBA |
We look forward to having you attend our event!
As tax season has past, the season of upgrades is now upon us. Sage released version 2016 in October 2015 which obsoleted versions 6.0 and prior. They have also announced that they will be rolling out Sage 300 2017 in August 2016 of this year and plan on doing a release annually in August each year that will be a version change. They plan on supporting the existing product with their N-2 plan up until 12/31/YOR (Year of Release). So for our customers with payroll on 2012, we will need to upgrade your systems to Sage 300 2016 before 12/31/2016. For those not on payroll, we don't have the impending date forcing upgrade but your product will be unsupported by Sage and if you call them for assistance they will tell you to upgrade. Your Account Managers and Consultants will be reaching out to each you over the next couple of months to plan, quote and get your upgrade underway in a timely fashion.
Our Sage 300 team at Net at Work looks forward to helping each of our customers. Account managers and consultants will be reaching out to each of you in the upcoming year on a quarterly basis to ensure that all of your business technology needs are being met. If you have an immediate need or questions we can assist with please reach out to us at 888-494-9479 or helpdesk@netatwork.com.