Sage 300 Newsletter – November 2016
Keeping You Up-To-Date With Information About Sage 300
From the Desk of the Sage 300 Practice Director
By: Kelly Hummel, Director of Client Transformation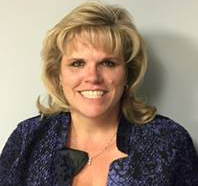 Fall give us great time to reflect and offer thanks for the many gifts we have been given through the year.  As we approach the holiday seasons, I would like to say a special thank you to each and every one of our customers for entrusting our team at Net at Work to help your company with its technology solutions and to my staff for being here to assist you.  I feel truly blessed to lead such a great team and to have such great customers.
Sage has some great promotions going between now and year end (Dec. 29th), including for our Sage 300 customers to have the opportunity to migrate to Sage 300c for no charge.   In addition to being able to migrate at no charge, Sage is also giving credit for modules previously purchased and there is a substantial savings to be had for those customers who sign up for Sage 300C for a three year term.   More information is included on this in the body of the newsletter.
The Net at Work offices were closed Thursday & Friday November 24th & 25th to celebrate the Thanksgiving Holiday with friends and family. The staff of Net at Work hopes each of you had a wonderful Thanksgiving Holiday!