Sage 300 Newsletter – November 2016
Keeping You Up-To-Date With Information About Sage 300
Sage 300: Important update for US Payroll customers
By: Net at Work Team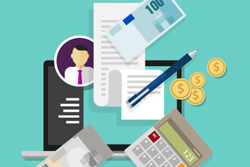 Please see important information below relating to Payroll in Sage 300.
My Workforce Analyzer (MWA)
MWA was launched on a trial basis in Sage 300 at the beginning of the year, allowing our customers to abide by the new ACA reporting requirements. Based on feedback from customers and partners, we are announcing the following changes:
We will be separating out the generation of the 1094-C and 1095-C forms from the MWA module, allowing customers to submit these forms, if required. These forms will be available as part of the customers payroll subscription at no additional charge.
If your customers need the full analysis functionality of MWA, we recommend purchasing Sage HRMS and MWA. Based on feedback, we believe this to be the best solution, providing customers with the most complete and accurate analysis.
Sage 300 2017
If you are planning to migrate customers onto Sage 300 2017, they will be required to sign up to the appropriate tiered Payroll subscription. This will be on a monthly basis until the customer reaches their renewal month, at which point they can switch to an annual subscription. Sage will credit customers up to the value of their current payroll update plan for each month they are subscribed.
Payroll in Unsupported Versions
For customers on unsupported versions of Sage 300 (2012 or earlier), please note that the Payroll module will be locked out as of April 30, 2017. This will likely impact only a small number of customers as most customers will be on a currently supported version.
For any questions or to request further information, please contact your Account Manger.