Sage 300 Newsletter – October 2015
Keeping You Up-To-Date With Information About Sage 300
From the Desk of the Sage 300 Practice Director
By: Kelly Hummel, Director of Client Transformation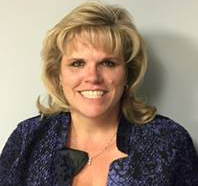 What an exciting time to join the Net at Work team! For those of you who have not met me before, I am Kelly Hummel, Net at Work's Sage 300 Practice Director. I have been in our industry and worked with the Sage 300 product for over 25 years. I recently sold my successful practice to Net at Work (Axis Integrated Solutions) and brought my consulting team and customers along. As a technology company, Net at Work has so much to offer our customers – IT infrastructure, web, ERP/Accounting, Cloud ERP, non-profit, CRM, Employer Solutions/HR and ECM/Document Management – that we can be a full service provider for business solutions. With the combination of our consulting teams in the Sage 300 division, we have also expanded our offerings to you, our Sage 300 clients, including warehousing, manufacturing, business intelligence, sales tax, custom applications, and more. We will be highlighting our service specialties in this newsletter and upcoming editions.
You are going to see a flurry of activity in the Sage 300 Division between now and year-end. We will be using this newsletter, social media, and webinars to get information to you as quickly as possible. Additionally, we will be hosting local User Groups in areas where we have customer concentration as we approach year-end. Sage released version 7.2 payroll with ACA compliance in mid-October and will be releasing Sage 300 version 2016 by month's end. Our team has been hard at work preparing and training for these new releases so that we can assist you with the deployment of these new products.
Please plan on joining us on one of our future webinars:
For those customers who run payroll, everyone in the US and Canada must upgrade to version 7.2 Payroll by year-end in order to get the reporting you need for tax compliance. Version 7.2 payroll will work with Sage 300 ERP versions 2012, 2014, and 2016. If you are not on one of these versions, you will also need to upgrade your Sage 300 solution in addition to payroll prior to year-end. Please contact your Net at Work account manager or primary consultant to schedule the necessary updates to your system. If you missed our webinar last week on Sage 300 – 7.2 Payroll and ACA and want more information on these topics, please feel free to reach out to us and we can provide the recording and literature.
We will also be hosting end user groups across North America in early December. In this User Group, we will focus on year-end topics such as closing the books, governmental reporting through Sage 300 for subcontractors and payroll that will be localized for the US or Canadian customers, as well as taking a deep dive into the BI tools available for reporting in Sage 300. Please watch your emails for your chance to register for this event.
I look forward to getting to know each of our customers and hope I have the opportunity to engage with you in the near future. I am so honored to be part of our fantastic team for Sage 300 at Net at Work which provides us the opportunity to deliver the best service possible to you, our great customers.