Sage 300 Newsletter – October 2015
Keeping You Up-To-Date With Information About Sage 300
New Payroll v7.2 – Important News for Payroll Users
By: Sonia Gray, Sage 300 Consulting Manager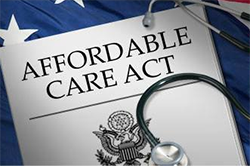 Sage has announced the release of a new version of the Payroll module that includes compliance reporting and tracking mandated by the Affordable Care Act (ACA).
It's important to note that Sage will exclusively support Payroll version 7.2. This means that support for previous versions will be discontinued, and tax updates for these versions no longer released. This applies to both US and Canadian Payroll. Even if you are not subject to ACA reporting, it's very important that we discuss your upgrade with you soon so you will have access to 2016 tax table updates.
Recorded Webinar:
Introduction to Sage 300 7.2 Payroll and Workforce Analyzer & ACA Reporting Requirements for Q4 2015
Watch Now
Depending on which version of Sage 300 you are running, you may be able to update only the payroll module. Sage Payroll 7.2 is compatible with Sage 300 versions 2012, 2014, and 2016 (when released in the fall). Customers on Payroll 6.0 will need to upgrade their entire system and all modules to be compatible with Sage Payroll 7.2.
Both the US and Canadian editions of this new version includes;
Fresh, Modern Look and Feel
General Ledger Segments Extended Support
General Ledger Segments for Worker's Compensation Support
Additionally, the Canadian edition includes T4A and RL-2 reporting options for Earning/Deduction codes. The US edition includes Affordable Care Act reporting and compliance testing through integration with "My Workforce Analyzer" which is now included at no additional cost if you are current on annual maintenance.
We are here to help you determine the best options for your upgrade and assist you with installing and setting everything up so you're ready for year end and compliant with ACA reporting requirement. Please contact us for more information and to book your upgrade today!
Sage 300 and the Affordable Care Act – Frequently asked questions:
Q: How will Sage 300 support ACA reporting?
A: Sage 300 has been extensively updated to include assistance with ACA reporting, including help with:
Determining the number of hours an employee worked
Determining if an employee is full or part time
Determining if the number of part time employees together equal a full time employee (FTE).
Showing healthcare coverage costs to determine affordability
Tracking self-insured employee coverage
Reporting employer-sponsored health care coverage on W2 forms
Q: Which ACA forms can I print with Sage 300?
A: Sage 300 allows you to print both forms, 1094-C and 1095-C
Q: Does Sage provide ACA training?
A: Yes, on-demand ACA training is available at no charge to Sage customers and partners at the Affordable Care Act center on Sage City. Please visit their website at: http://sagecity.na.sage.com/p/aca