Sage 300 Newsletter – October 2016
Keeping You Up-To-Date With Information About Sage 300
Government Compliance Notification: Sage 300 U.S. Payroll Tax Updates are Available
By: Net at Work Team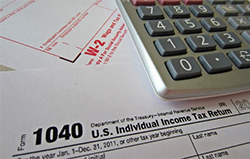 Government compliance
Sage 300 U.S. Payroll tax updates are available
Notice 16-H | September 21, 2016
This notice is sent as a benefit of your Sage Business Care plan to let you know that the following updates were made available on Thursday, September 22, 2016, for Sage 300 U.S. Payroll:
U.S. Payroll Tax Update Q3 2016 (7.3A) for Sage 300 2017
U.S. Payroll Tax Update Q3 2016 (7.2E) for Sage 300 2016 and 2014
Note: If you aren't the person who installs Sage 300 software, please forward to the appropriate person.
For more information about the updates, see Sage 300 U.S. Payroll Q3 2016 release notes.
Important information
Before installing these updates, please note:
You must have either Sage 300 2017 or the most current product update for another supported version of Sage 300 installed (Sage 300 2016 Product Update 1, Sage 300 2014 Product Update 4). For the latest product updates, see Sage 300 product update downloads.
Sage 300 Payroll 7.2 and 7.3 are the only versions supported by Sage. Product updates and tax updates are not available for earlier versions of Payroll.
DO NOT INSTALL THE PAYROLL TAX UPDATE FOR VERSION 7.2 PAYROLL IF YOU ARE ON SAGE 300 V2012. SAGE 300 v2012 IS NO LONGER SUPPORTED BY SAGE.