Sage 300 Newsletter – Q4 2019
Keeping You Up-To-Date With Information About Sage 300
Digital Transformation – What Does it Mean for Your Organization?
By: Sean Fleming, Senior Solutions Engineer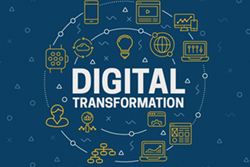 One of the buzz words going into 2020 is "Digital Transformation".  So what does "Digital Transformation" mean?  Well if you look at WIKIPEDIA, it is defined as "the use of new, fast and frequently changing digital technology to solve problems."
So in the world of Sage 300cloud what problems can Net at Work help you solve through Digital Transformation?
The simple answer to this question is, we are addressing many problems through Digital Transformation, let's take a look at a few examples: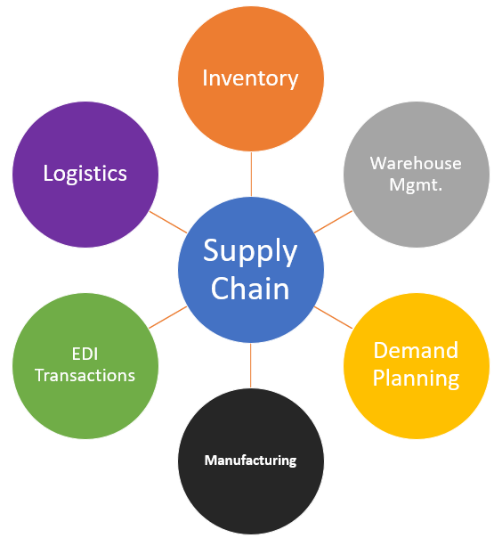 Supply Chain Management includes transforming manufacturing, warehouse management, Inventory, Demand Planning EDI components and the logistics of your business to go digital by integrating them so they are one cohesive solution. At Net at Work we have helped hundreds of companies transform their supply chain platform to drive automation, improving customer experience, establish compliance and effectively reduce operational costs to positively impact profitability.
With Field Service it's imperative to capture time, equipment, inventory being consumed, job details, such as, notes, scheduling and route planning to effectively manage multiple Field Service reps. With smart phone in hand, these reps can easily transform to a digital process giving them visibility to the job details, tracking the consumption of inventory, the use of equipment and of course capturing billable time all connected to Sage 300.
Credit Card Payments all too often are done in silos, separated from your ERP system simply because that's what the bank told you to do. There is a better way to connect the process of collecting payments, maintaining PCI compliance, with full integration into Sage 300.  Net at Work has helped hundreds of clients save money on credit card fees and eliminate unneeded reconciliation processes by integrating and batch processing credit card payments.
CRM is about creating a digital footprint painting the picture of your relationships with prospects, customers and vendors. At Net at Work we have an entire practice dedicated to helping clients change the way they interact with customers, putting customer data and defined processes in the hands of the sales team, driving visibility to management related to Sales Pipeline, Customer Service and Marketing success.  We are focused on providing an integrated CRM solution that connects your front office with your back office helping organizations unleash their full sales potential.
Business Intelligence (BI), is the collection and organization of data that you have captured as a result of your digital transformation. BI without data in a digital format is limited to basic Financial Statements, but capturing data in a key areas of your business allows you to create dashboards and Key Performance Indicator  (KPI) reports that can see the direction your business is going, and not limiting to just where it has been.  At Net at Work we have help hundreds of customers create a BI strategies that starts first and foremost buy looking at the areas of your business that need to go digital.  By going digital we are definition using "new, fast and frequently changing digital technology to solve problems."  BI is like the wrapper on the entire process that provides the output, final presentation if you will, for all of the data that you have captured as a result of your digital transformation.
As you can see from the numerous examples, Digital Transformation can mean different things for every organization.  Priorities will be different, some examples don't apply to everyone, but nearly every company we talk to is somewhere on the path to their digital transformation.
Digital Transformation is a journey, one that needs to be planned out to get the maximum value for any organization. Talk to us about where you are on your journey and how to make that plan by using our free Business Health Assessment tool that has been designed to help businesses to assess where you are today in your digital transformation process and where you want to be in the next 3 to 5 years.   Creating a roadmap to allow the journey to have a clear direction and a clear definition of success.  Enjoy the Journey!