Sage 300 Newsletter – September 2016
Keeping You Up-To-Date With Information About Sage 300
Announcing Sage 300 and 300C (Sage 300cloud) version 2017
By: Net at Work Team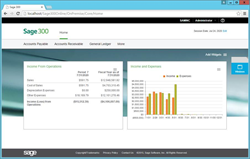 Sage continues to deliver value with a variety of solution enhancements and connected services for Sage 300 & Sage 300c (now Sage 300cloud) – now part of Sage Business Cloud.
With this new release, you can benefit from new enhancements in Sage 300c (now Sage 300cloud) including a new Notes feature to increase business visibility. The addition of Sage Inventory Advisor Basics give you the ability to optimize your inventory lowering costs, while still having the right items on hand. An area that Sage has not put a lot of hype around, but I feel is worth the hype in the improvement in the usability of the web screens. Much better use of the real estate on the screen, increased performance along with additional customization options, which allow you to tailor Sage 300c (now Sage 300cloud) to your own requirements.
For those of you who are or would like to process credit cards, the 2017 release has streamlining credit card processing in both Sage 300 and Sage 300c (now Sage 300cloud), allowing you to now process payments faster with just one click of the mouse, and effortlessly process recurring credit card payments.
Overall a number of valuable enhancements focused on mobility, business visibility, and inventory optimization. If you have yet to see Sage 300c (now Sage 300cloud) 2017 in action, reach out to your account manager to arrange a demo or attend one of our upcoming webinars.
What's New with Sage 300 and 300c version 2017 Webinar: