Sage X3 Newsletter – December 2018
Keeping You Up-To-Date With Information About Sage X3
From the Desk of the Sage Enterprise Management Practice Director
By: Samantha Marshall, Sage X3 Practice Director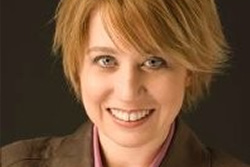 I'm sure most of you are busy getting ready for year-end processes and clean up as we approach the end of another busy year.
I'm happy to report that Version 12 of Sage Enterprise Management has been released and we will be working with Sage to bring you updated materials as they become available.  Tom Dieterle will host a webinar on the new features and upgrade service packages in early February so please keep an eye out for an invitation
In this newsletter you will find some details of our planned service offerings that will bundle access to our libraries of reports and EM guides along with support tickets, process reviews, and even future upgrades.  We are also starting a Business Intelligence package to help get as much value out to our clients as possible.  I am very much looking forward to your feedback!
We have also started planning an in-person meeting for all our Net at Work Sage Enterprise Management clients.  Invest 1.5 days with a group of our consultants and our sponsors to learn more from us, each other, and our partners.  We will send out more information soon but first, please respond to our survey to gauge the number of attendees we can expect.
I always enjoy and appreciate hearing from you on how Net at Work can continue to improve our service.  As always, please let me know if you would like to talk about any system or business initiatives.